To receive email notifications of new calendar events, please register here.
Gyotaku
Gyotaku at River Park North; All Ages

In this fun creative program, we'll learn why this ancient art form of Japanese fish printing was created and how it's fun to do today. This could get a little messy! All paints are washable. Everyone is encouraged to participate. Supplies are limited, preregistration is strongly encouraged. For more information call 252-329-4560.

453016.01 Saturday, May 25, 2:00 PM–3:00 PM
153001.01 Saturday, June 8, 2:00 PM–3:00 PM

Fee: $5; discounted Greenville resident fee $3. For additional information please call (252) 329-4560.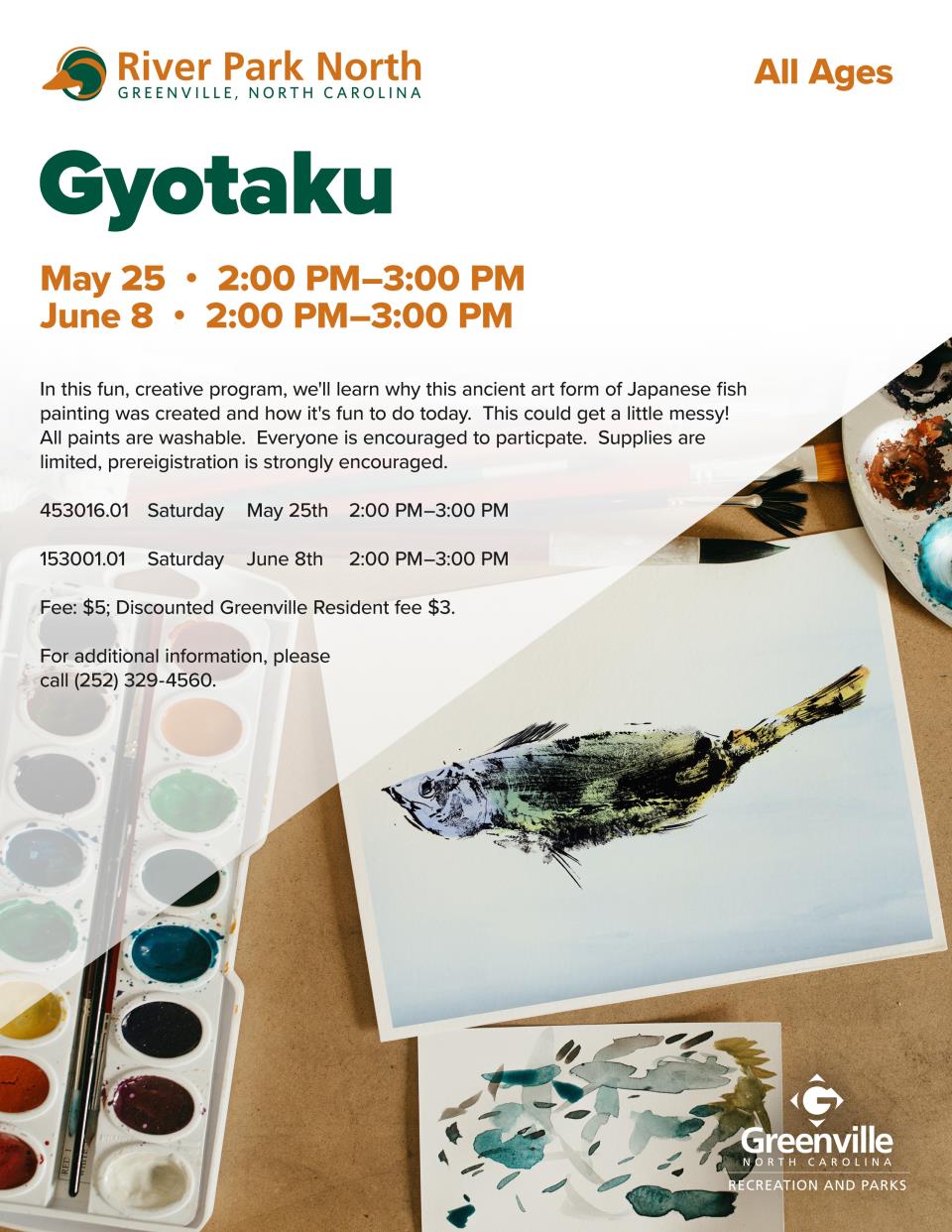 Return to full list >>