City Announces Plan for Little League Recognition Ceremony
Post Date:
08/25/2017 3:06 PM
GREENVILLE, N.C. - The City of Greenville has announced plans for a recognition ceremony for the Greenville North State All Star Team to be held on Wednesday, August 30, at Greenville's Elm Street Park, 1055 South Elm Street.
The ceremony will begin at 6:30 PM with an introduction of the team which plays for the Little League World Series United States Championship on Saturday at 3:30 PM. The ceremony will be held regardless of the results of this weekend's games and feature a variety of other special guests.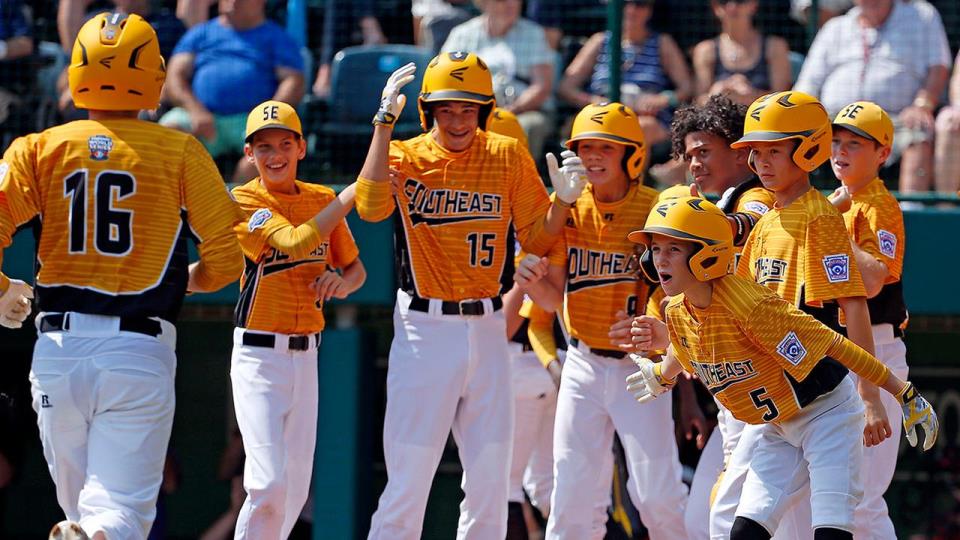 "We have been in contact with representatives from the team and Greenville Little Leagues, and they are thrilled with the way this community has rallied around them," Greenville Communications Manager Brock Letchworth said. "Additionally, they are supportive of the idea of ending their amazing run at the place that has been like a home away from home for them each baseball season."
Food vendors will be on site for the ceremony, and a brief autograph session will be held immediately following the program. The ceremony will also include recognition of the two Greenville Tar Heel All Star Teams that won the Tournament of State Champions earlier this month. In the event of rain, alternative arrangements will be announced.
For those who plan to attend the event, please note the following:
The event is free and open to the public.
It is recommended that attendees arrive at least 20 minutes prior to the start time.
There will be reserved seating for the players' families and dignitaries in attendance, but all other seating and standing room will be available on a first-come, first-served basis.
The parking lots located at Elm Street Park will be reserved for the players' families, VIPs, and vendors.
Parking for the general public will be available along Elm Street including at the Drew Steele Center (1058 South Elm Street), First Presbyterian Church (1400 South Elm Street), C.M. Eppes Middle School (1100 South Elm Street), and Elmhurst Elementary School (1815 West Berkley Road).
Donations:
During the past week, Greenville Recreation and Parks has received numerous calls from members of the community inquiring about how they could make a donation to the team. Anyone interested in making a donation is asked to mail it to:
Greenville Little Leagues
P.O. Box 4263
Greenville, NC 27836
Media:
Media should contact Brock Letchworth at bletchworth@greenvillenc.gov or (252) 329-4131 with any questions about the event.