City, Community Come Together for Spring Clean-Up Week
GREENVILLE, N.C. — More than 200 volunteers helped collect more than 3,000 pounds of garbage in Greenville during the City's annual Spring Clean-Up held April 9-14.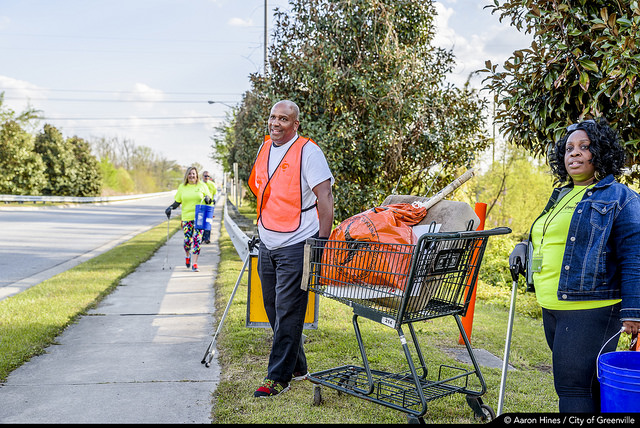 This year's event drew a total of 217 volunteers who collected 110 bags of trash equaling 3,300 pounds over the course of the week. When including collections for the cleaning efforts on private properties, the City's Sanitation Division collected 12.23 tons of garbage related to Spring Clean-Up.
The week-long beautification event is run by the City's Code Enforcement Division and is held every April as a means to encourage residents of Greenville to volunteer to help clean public rights-of-way.
"The bottom line is that it helps beautify the city," Code Enforcement Supervisor Carlton Dawson said. "One of the City Council's goals is for litter reduction and beautification. This is helpful as one tool to help clean the city up."
Thirteen volunteer groups participated in this year's Spring Clean-Up, as well as a separate group that volunteered at the wrap-up celebration event held April 14 at the Lucille W. Gorham Intergenerational Community Center.
Return to full list >>