City to Participate in A Day of Service
Post Date:
01/09/2019 9:46 AM
GREENVILLE, N.C. - While City of Greenville offices will be closed on the upcoming Martin Luther King Jr. holiday, some City employees will be using it as a day on instead of a day off.
City of Greenville staff and community volunteers will participate in a Day of Service on Monday, January 21, in an effort to clean trash from City streets, neighborhoods, the Tar River, and greenways. Organizers are still seeking volunteers for this year's event, which will be held on January 21 from 10 a.m. to 12 noon.
The Day of Service event started last year with 28 volunteers who picked up trash along sections of two key corridors (on Stantonsburg Road entering the city and on Greenville Boulevard) as well as five Greenville Police employees who worked on the yard and house of an elderly citizen in West Greenville.
Organizers are hoping for a much larger turnout this year and identified a number of areas needing some attention. Volunteers interested in participating in the Day of Service event are asked to contact Tawanda Cage at (252) 329-4856. Trash bags, gloves, and safety vests will be provided.
Groups participating in the City's Adopt-a-Street program are also encouraged to clean up their designated roadways on this day. All of these efforts are related to one of the City's top priorities - cleanliness and beautification.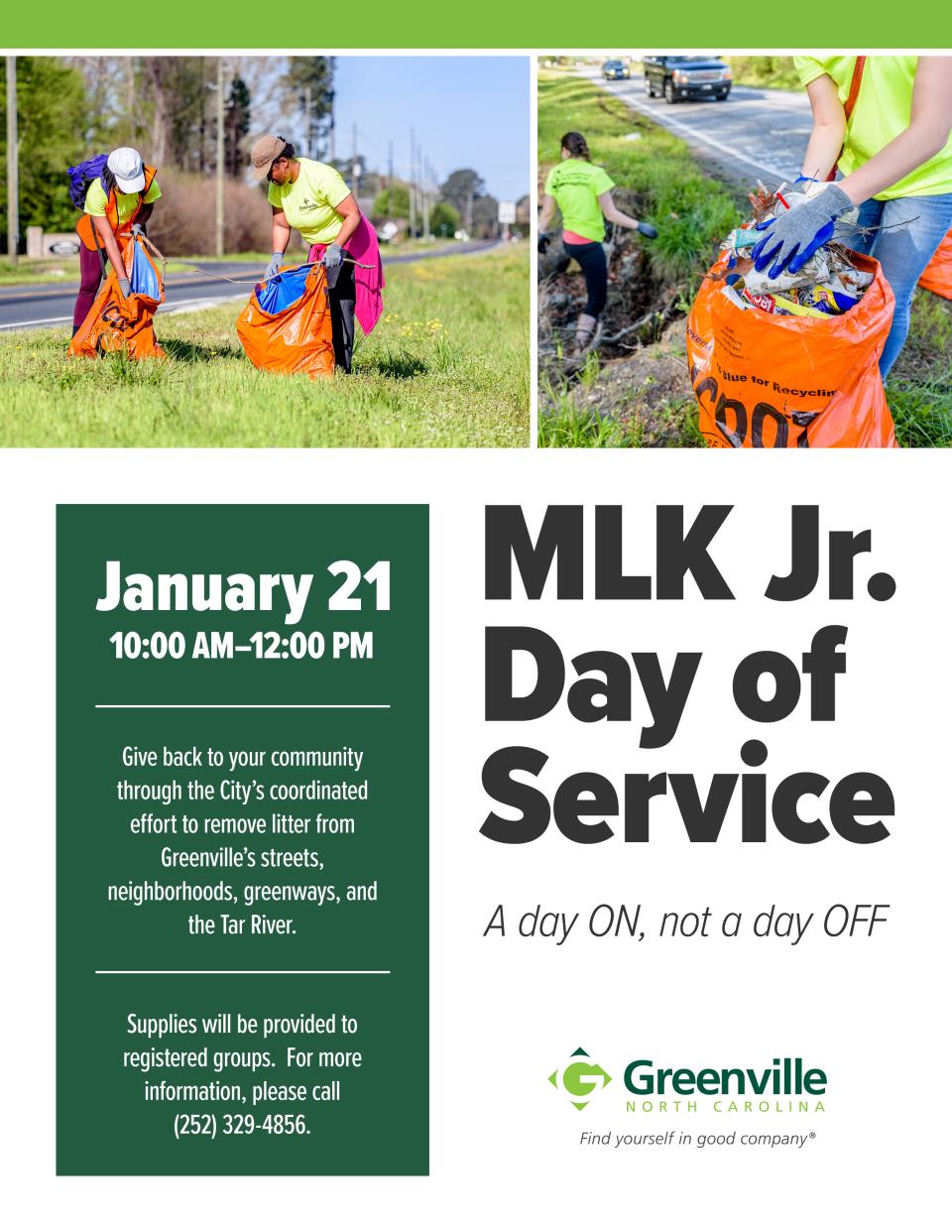 Return to full list >>