Down Payment Assistance Programs
The downpayment assistance programs are designed to assist potential low to moderate income, first-time homebuyers purchase a home located within designated target areas.
Downpayment Assistance Programs
West Greenville University Area
Lending Criteria for the City's Downpayment Assistance Programs (HOME / COG 10% No Interest Loan)
Downpayment Assistance Application(s)
Downpayment Assistance Application (HOME/10%)
West Greenville/University Area Downpayment Assistance Application
Map(s)
New Homes for Sale
Check Out 610 Roosevelt Ave. on Zillow and Trulia !
Coming soon Lincoln Park neighborhood.
Printable DPA Flyers
HOME Downpayment Assistance Program (DPA)
Affordable Housing 10% Loan Program
Homebuyer Assistance For WG/University Area
Upcoming Workshops
2019 Homeownership Education Workshop Series
For additional information or to schedule an intake appointment for downpayment assistance, call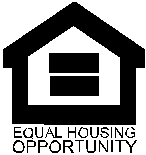 252.329.4226.