Down Payment Assistance Programs
The downpayment assistance programs are designed to assist potential low to moderate income, first-time homebuyers purchase a home located within designated target areas.
Downpayment Assistance Programs
West Greenville University Area
Lending Criteria for the City's Downpayment Assistance Programs (HOME / COG 10% No Interest Loan)
Downpayment Assistance Application(s)
Downpayment Assistance Application
University Area Downpayment Assistance Application
Map(s)
New Homes for Sale
Coming soon Lincoln Park neighborhood.
Upcoming Workshops
February 11, 2017
April 8, 2017
June 10, 2017
August 12, 2017
October 14, 2017
December 9, 2017
For additional information or to schedule an intake appointment for downpayment assistance, call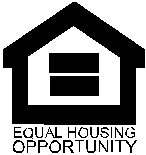 252.329.4226.