New Construction and Existing Homes
The City of Greenville Homebuyer Assistance Program provides funds for gap purchase financing and gap closing costs associated with the purchase of newly constructed or existing homes.The program is administered by the City's Housing Division of the Community Development Department. Applicants must contact one of the approved Affordable Housing Partners listed in this brochure for homes outside of West Greenville 45 Block Revitalization Area and the Housing Division directly for homes within the revitalization area to begin this process.
Homeowner Education Workshop
Homebuyer Assistance Brochure
Homebuyer Assistance Brochure Spanish
How to apply
Contact the Housing Division at 252.329.4481 regarding home purchases within West Greenville Revitalization Area.
Contact one of the approved AHP's listed in this brochure for home purchases outside of West Greenville.
The City AHP will verify you meet program criteria.
Complete an approved 8 hour Homebuyer Education Program
If you are approved, the AHP will help you find a home, process your application and submit it to the City of Greenville
Who is eligible?
Applicants who have not owned a home in the past three years and have not defaulted on a mortgage in the past seven years
Applicants whose total gross household income does not exceed limits for family size
Affordable Housing Partners
EXCEED, Inc. 252.321.7464
Streets to Homes, Inc. 252.321.1621
Assistance is provided for gap purchase financing and gap closing costs and is secured with a 15-year soft second mortgage. A no-interest, forgivable loan of up to 20% of the sales price of the home with a cap of $20,000 may be available to qualified borrowers meeting program guidelines. Assistance will be in the form of a secured no interest loan, forgiven by 1/15th of the original balance on an annual basis for the 15-year recapture period.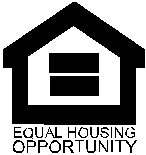 For more information, please call 252.329.4481.