In The Black Challenge 2021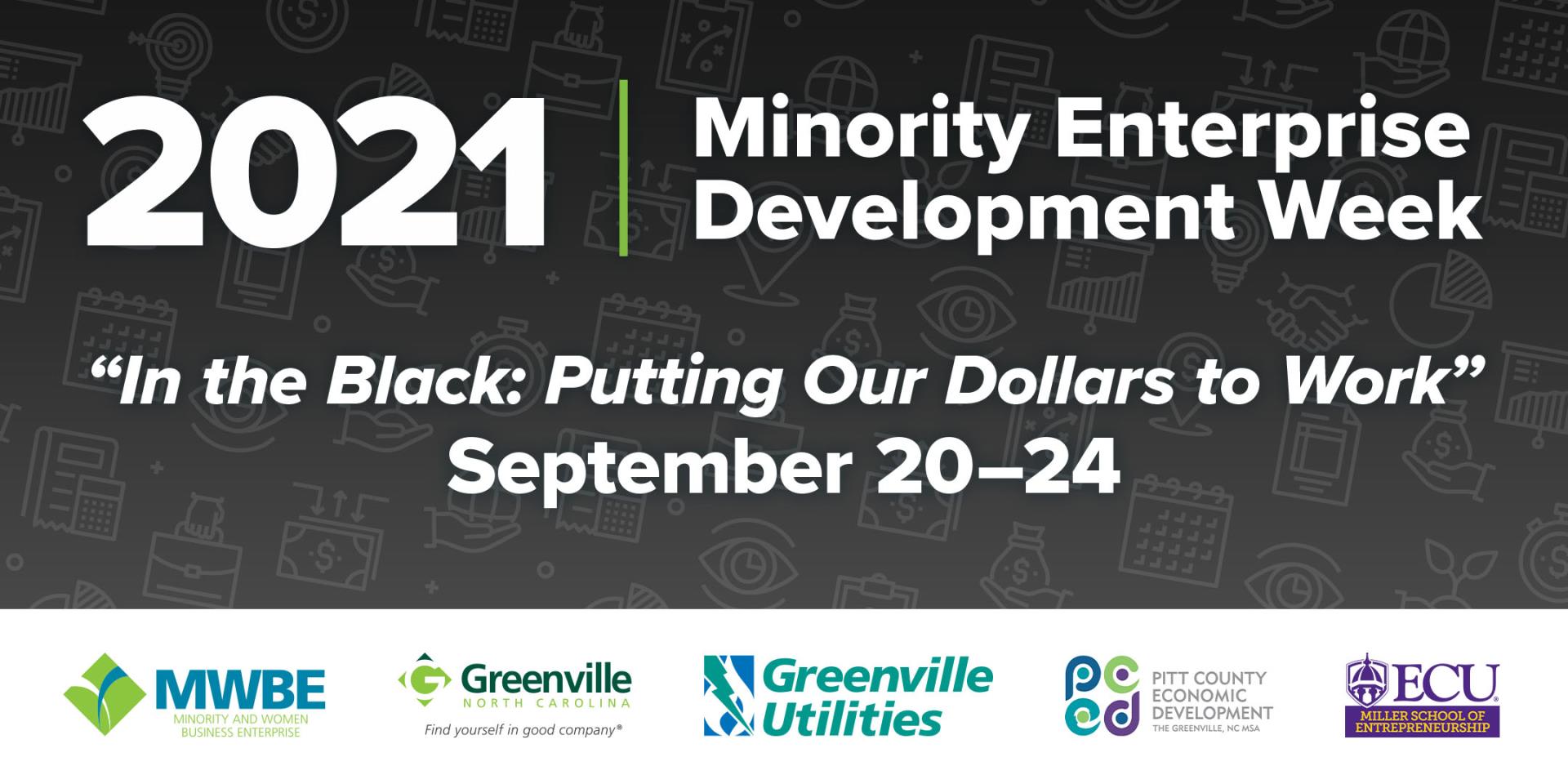 Schedule of Events:
20

Social Media Experience

Virtual
All Day

"Working it - Differently!" Discovering the good when you think business is bad.

Hosted by the Greenville Alumnae Chapter of Delta Sigma Theta, Inc.

Virtual
6:30pm - 7:30pm
21
Mix-n-Meet Contractors' Workshop
200 West 5th Street, City Hall, Council Chambers or Live Streamed on GTV9 and YouTube
10:00am -12:00pm
22
Restaurant Crawl with City Council

Stops:

Cinnamon Bistro Indian Cuisine

Meet at 200 West 5th Street

11:00am - 2:00pm

23


Grand Opening - HypeSquad - Uptown Greenville
415 Evans

6:00pm - Reception

6:30pm - Program

24
In the Black: Last Call
City-Wide
Runs from 9/20 -9/26 (see details below)
26

Street Fair on 5th

Hosted by NC Civil and ECU

901 West 5th Street
3:00pm - 7:00pm
Register for all events at gvlmedweek2021.eventbrite.com
In The Black Challenge
In honor of MED Week's 11th Anniversary, let's spend $11,000 with MWBE firms throughout the City! It's simple. Check out a list of MWBE firms here. Then, upload your receipts on this page. Prizes will be awarded to the winners who spend the most dollars!!