Greenville National Night Out Application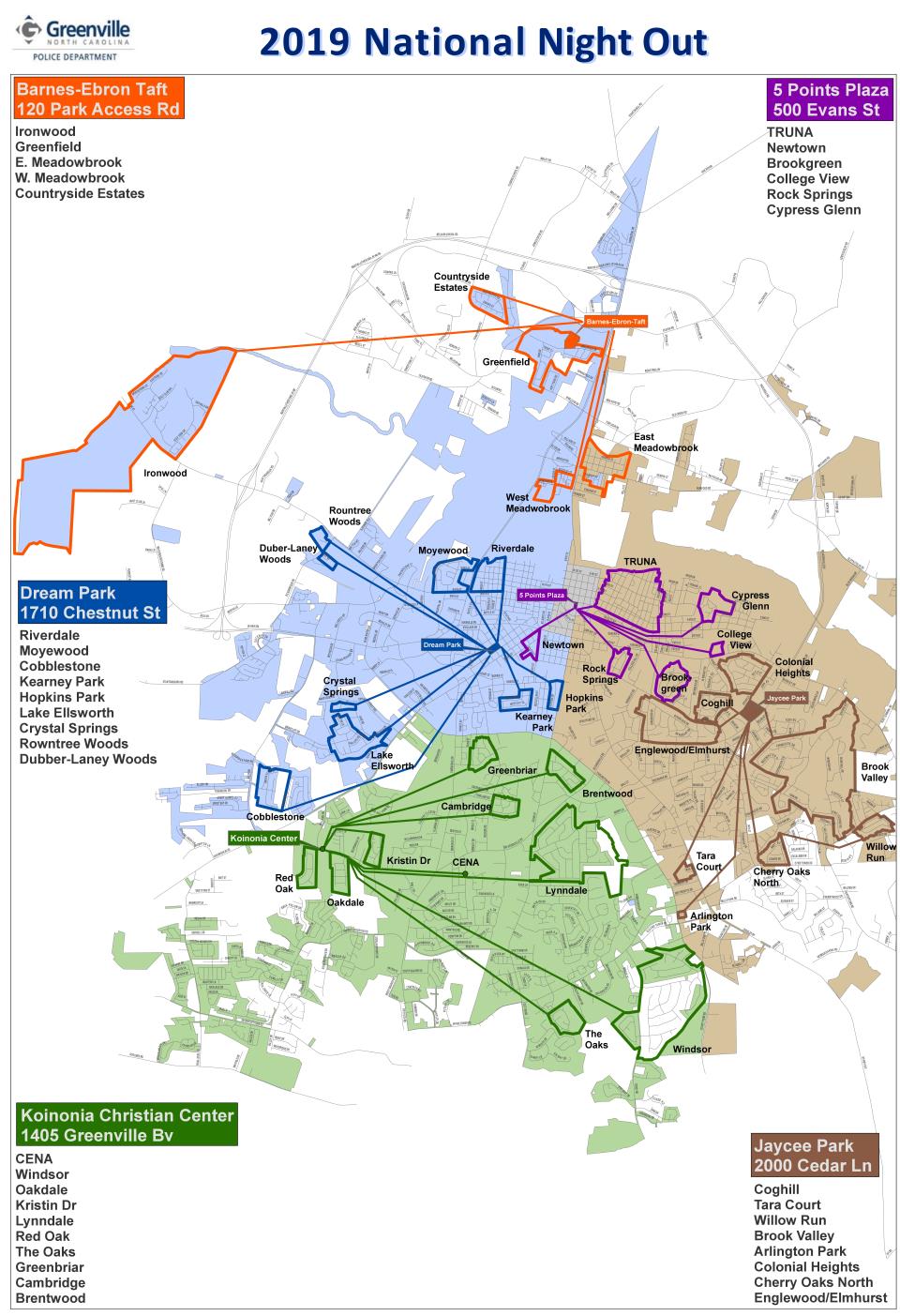 Click map to enlarge
Please use this application to register your association for the 2019 National Night Out celebration scheduled for Tuesday, August 6, 2019, from 6:00 p.m. to 8:00 p.m.
This year the city will host 5 geographical events that are designed to bring neighborhoods in the same policing zone to one centralized location for a large scale event.
Each location will have free food, bounce houses, dunking booths, firetrucks, and police vehicles on display. Residents are encouraged to come out and meet the police officers assigned to their area while using the opportunity to meet neighbors in adjoining neighborhoods.
Please refer to the attached map to determine the NNO location that is closest to your neighborhood.