Adult Flag Football is played in the Fall (September - November) and open to men and women ages 16 and over. Games are played Sundays at H. Boyd Lee Park. For more information call 252.329.4550.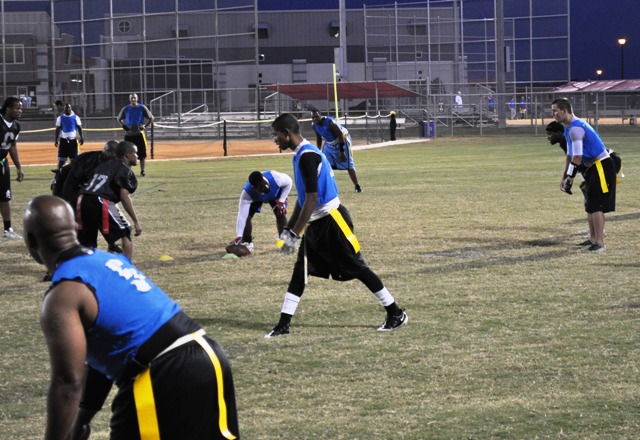 Registration and Info
Team registration for Fall 2020 Flag Football season is open July 1, 2020 through August 27, 2020. Double-header games will start September 13, 2020. Each team will play 10 regular season games and a post-season single elimination tournament.
Rules