2023 Youth Futsal Information
Futsal is an exciting, fast-paced small sided soccer game played 5v5 indoors with a smaller low bounce soccer ball. The game is played with touchline boundaries and places a large emphasis on technical skill in high pressure situations which can be translated to outdoor soccer. The sport is great for skill development as it relies on quick reflexes, fast thinking and pin-point passing.
Leagues will consist of coed divisions for ages U10 (2014-2016) & U13 (2011-2013) with t-shirts provided. Please note games may be played on different days and times than practices. Coaches will call parents by June 9 with practice information. Practices will begin June 12; games begin July 10 and continue through mid-August on weekdays.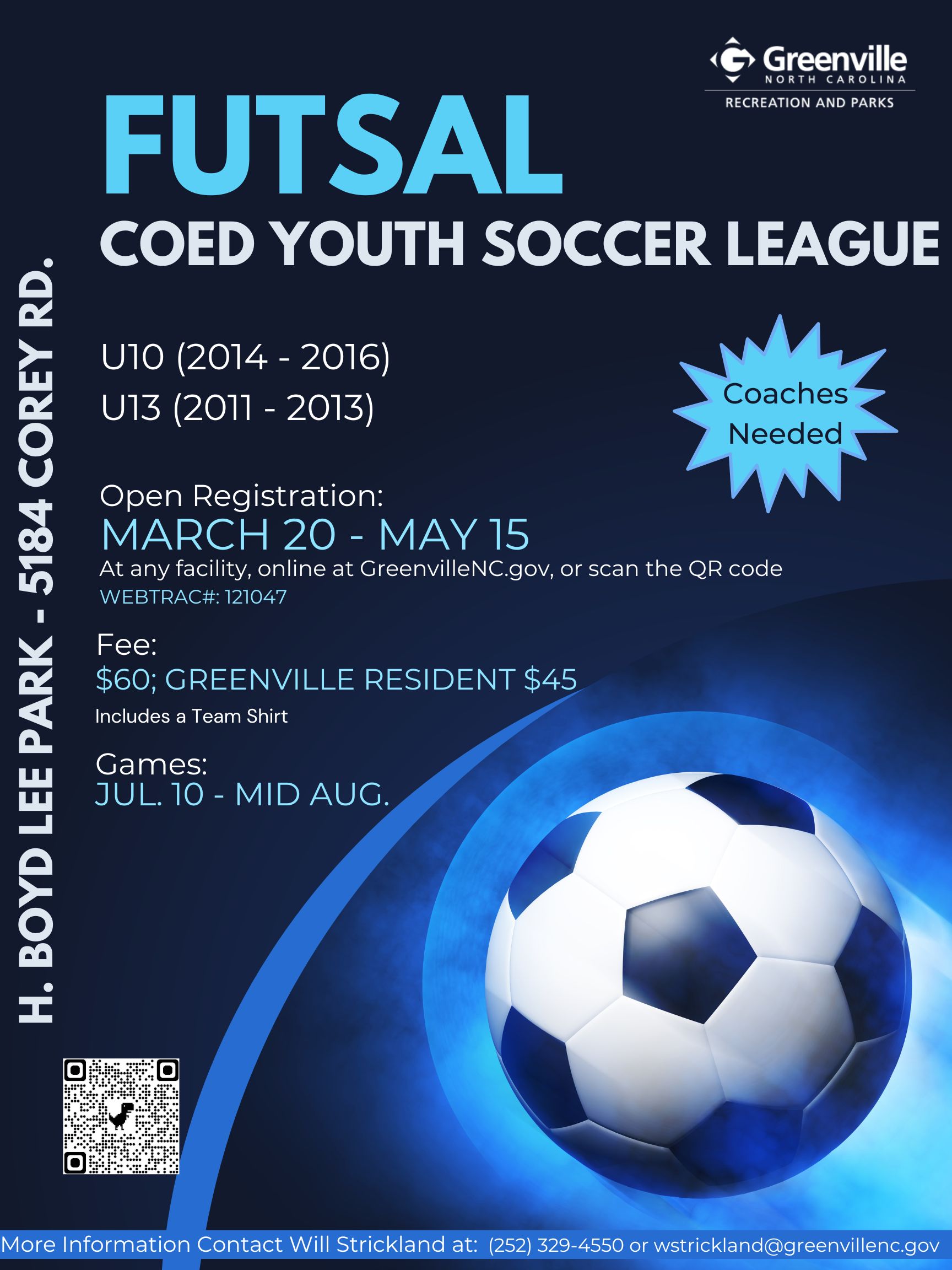 Age: U10-U13
Location: H. Boyd Lee Park
Fee: $60; Discounted Greenville Resident Fee: $45
Additional Player Fee: $30, Discounted Greenville Resident Fee: $20
Registration: March 20, 2023 - May 15, 2023 online or at any recreation facility.
For more information call 252.329.4550.
Rules