Project Contact
Dean Foy
City of Greenville Recreation and Parks
2000 Cedar Lane
Greenville, NC 27858
252.329.4567
Email
Calendar
No results found.

Open House / Drop-In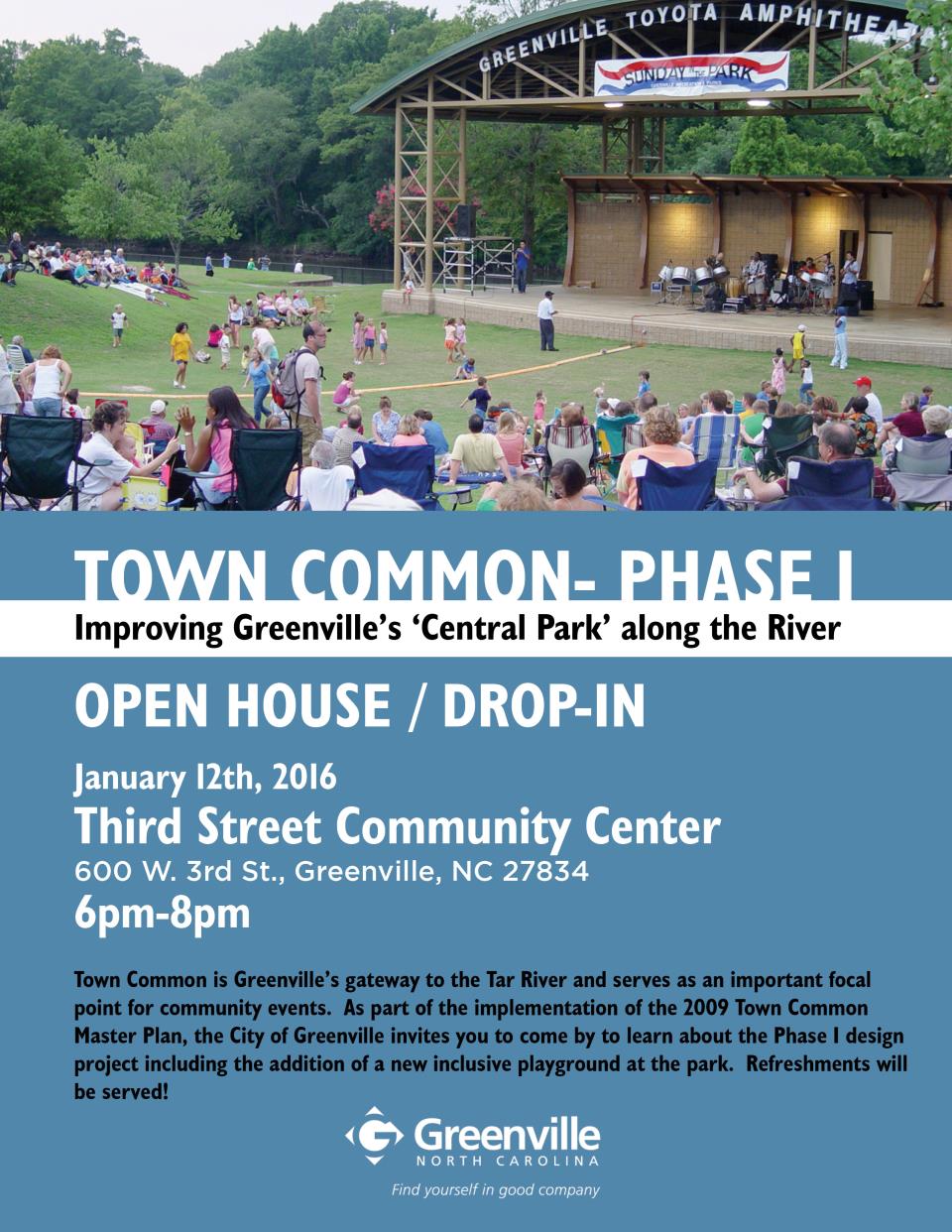 Click above to view the flyer
January 12, 2016
Third Street Community Center
600 W 3rd St. Greenville, NC 27834
Town Common is Greenville's gateway to the Tar River and serves as an important focal point for community events. As part of this implementation of the 2009 Town Common Master Plan, the City of Greenville held an Open House for the public to learn about the Phase I design project and ideas for the future of the park.
---