City Releases New App To Help Citizens Find Their Way Around Town
Find yourself in need of requesting a little help or a service from the City of Greenville? There's an app for that! The City has launched City Compass, a new app for iPhone, Android, and Blackberry smartphones.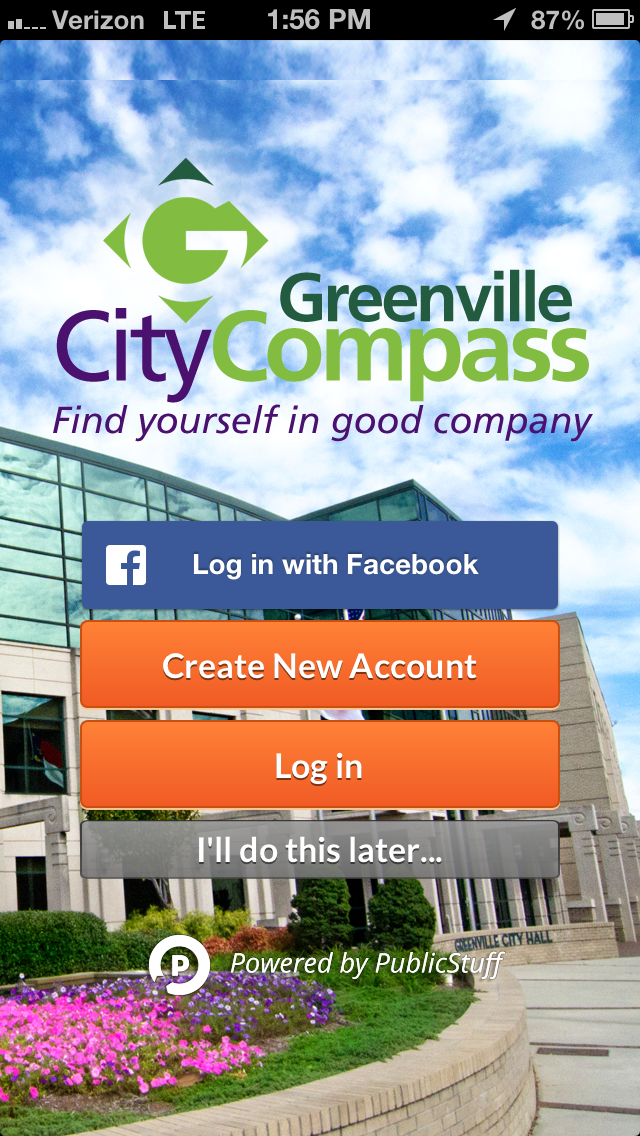 "City Compass is a way for people in Greenville to make non-emergency service requests and report issues such as potholes, graffiti, or a missed garbage pickup," said Communications Manager Steve Hawley. "In just a few steps, people using City Compass will be able to report a problem, attach a picture of the problem, and send it immediately to the correct person who handles that issue for the City."
The app uses your smartphone's GPS capabilities to automatically map the location of the problem you're reporting, so you don't have to have a correct address. If users are uncomfortable with using an app, there is a button to allow the user to make a toll-free call no matter the time or day and give the information to an operator who will input the information for them.
Hawley said, "City Compass is intuitive in how it's set up, so it's very easy to use, and you have the ability to make a phone call if that's more your comfort level. We really wanted to simplify how citizens communicate problems with the City. But, as we got into developing the app, we quickly realized that this gave us an opportunity to go the extra mile and help people find their way around Greenville…but not like you would with driving directions."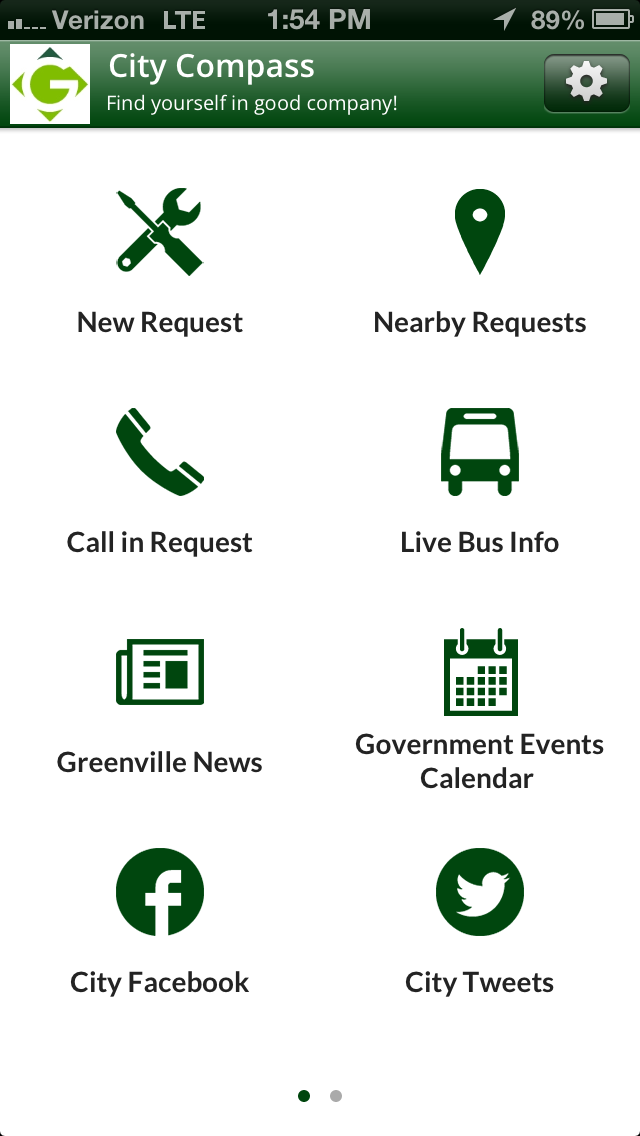 Much like a compass points in a specific direction, the City Compass will point users to specific kinds of information like visitors information from the Convention & Visitors Bureau, cultural activities listed on the Pitt County Arts Council's arts calendar, and soon, when the next GREAT or ECU bus will be coming to a stop near you.
City Compass gives users the ability to quickly and easily report the top 60 service requests the City gets, but is not intended to be used in case of emergencies.  City Compass is free and gives users the ability to either create an account or sign in using their Facebook login.
There is also an online version for use on computers. It will replace the system the City currently uses on its website. People can easily use that at www.greenvillenc.gov. The computer version works just like the mobile app, but does not include the automatic location abilities a smartphone uses. Online users will, however, be able to type in an address or manually move the location pointer on the map to accurately identify the location of their issue.
For more information, call Steve Hawley at 252-329-2489.
### COG ###
Return to full list >>