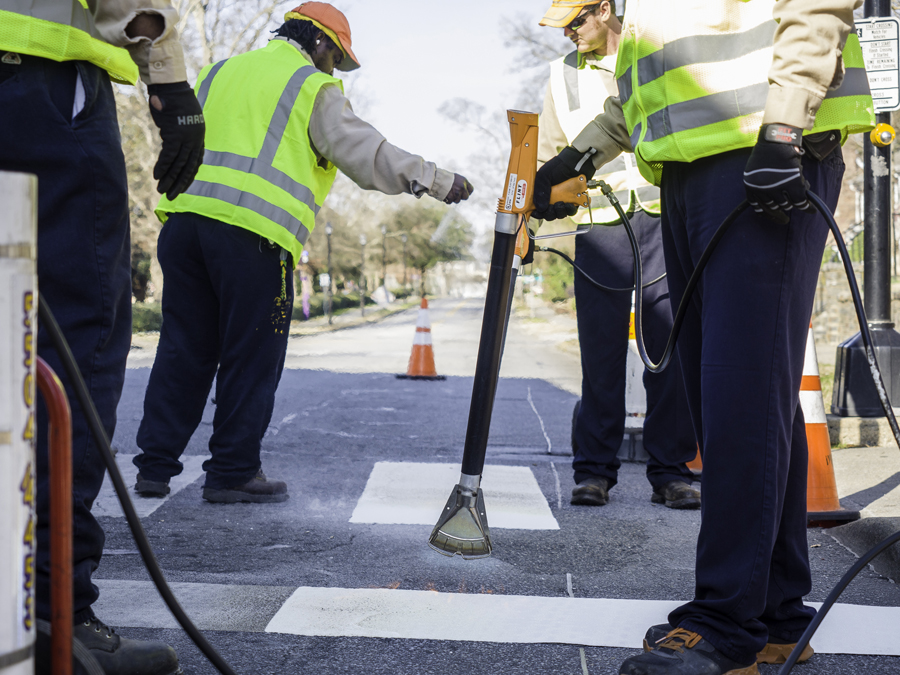 In order to obtain an accurate assessment of the 672 lane miles of streets in the Greenville city limits, the City of Greenville contracted with Transmap, a national provider of infrastructure management. Transmap drives a specially outfitted van on every street in the city to determine what roads are in good condition and which ones require resurfacing. Results will help the City prioritize and plan road repairs.
Pavement Condition Index (PCI) is a numerical index between 0 and 100 which is used to indicate the general condition of pavement. Along with the Transmap survey, the Street Division obtained core samples of streets within the city limits. Below are a few examples as well as the PCI rating for that street.
| | | |
| --- | --- | --- |
| | | |
| Arlington Blvd PCI Rating: 66 | First Street PCI Rating: 68 | Reade Street PCI Rating: 53 |
Learn more about the current work being done on streets by clicking here.