Greenville Gives
The annual Greenville Gives holiday celebration has been reimagined for 2020. Greenville Gives will kick off the holiday season by providing opportunities to give back to non-profit organizations and will highlight local artists and vendors during the annual Holiday Market.
This year's event will take place on Saturday, December 5th from 5 p.m. to 8 p.m. to coincide with the Greenville Jaycee's drive-thru Christmas Parade.
In an effort to reduce gathering numbers, components of Greenville Gives will span throughout the Uptown district. The tree lighting, reading of the Christmas story, and messages from participating non-profits will be shared virtually.

The Greenville Jaycee's Christmas parade will consist of decorated floats lined up on Greene Street and 1st Street for the community to view as they drive through.

Santa and Mrs. Claus will be saying hello to passersby from the Greenville Chamber of Commerce on Greene Street.

The Holiday Market will be located at Five Points Plaza and will open from 5 p.m. to 8 p.m.

Photo stations will be available throughout the district as places to stop and enjoy the holiday scenes.
Paper products – paper towels and toilet paper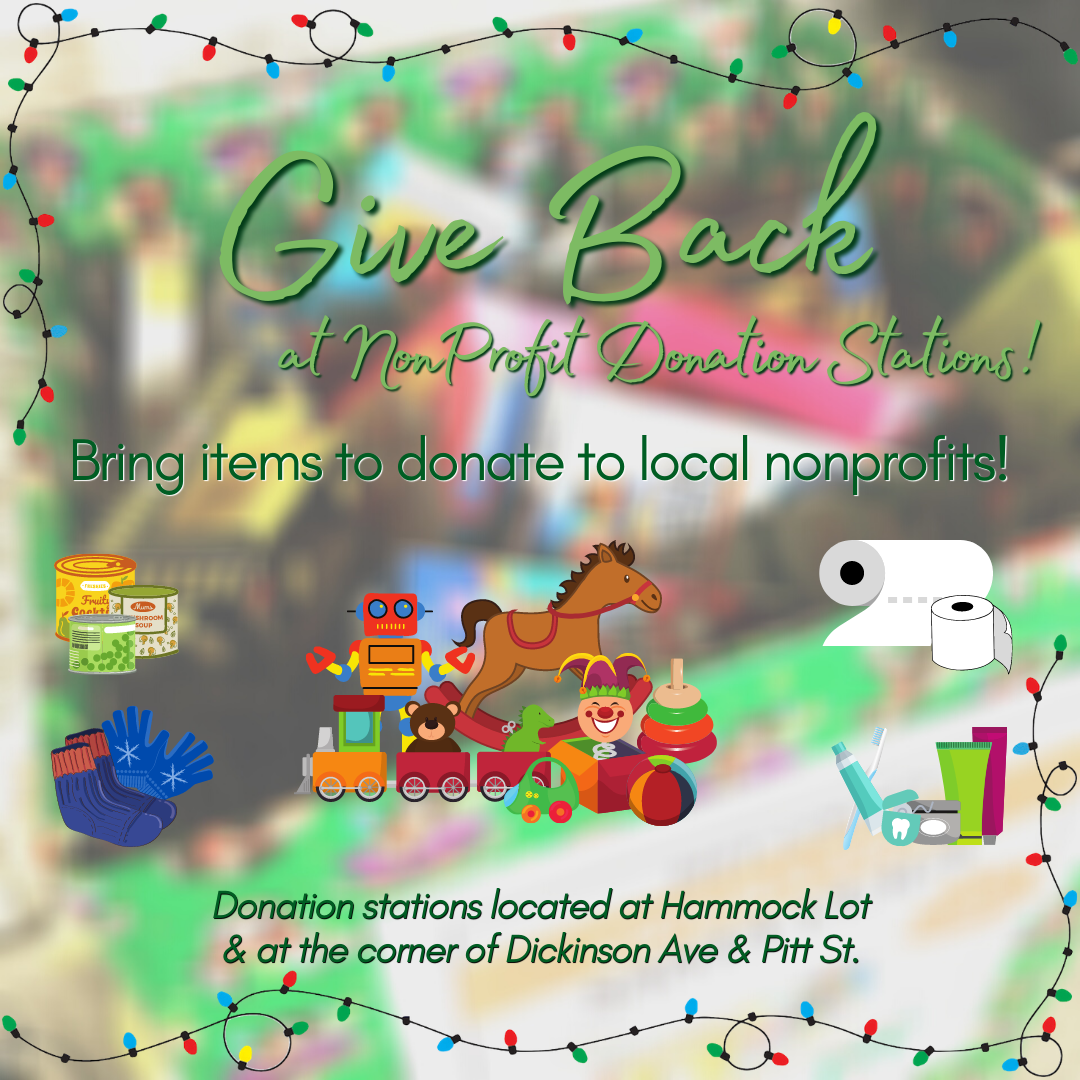 Toys for Operation Santa Claus
Carpool Cinema Special Feature
All Aboard! Get your boarding pass for our December Carpool Cinema special feature. The Polar Express will be on the drive-in screen at Boyd Lee Park on Dec. 12. Pre-movie activities begin at 4:30. The movie will begin at 6 p.m. Spaces are limited. A $5 per vehicle reservation can be made today at webtrac.greenvillenc.gov.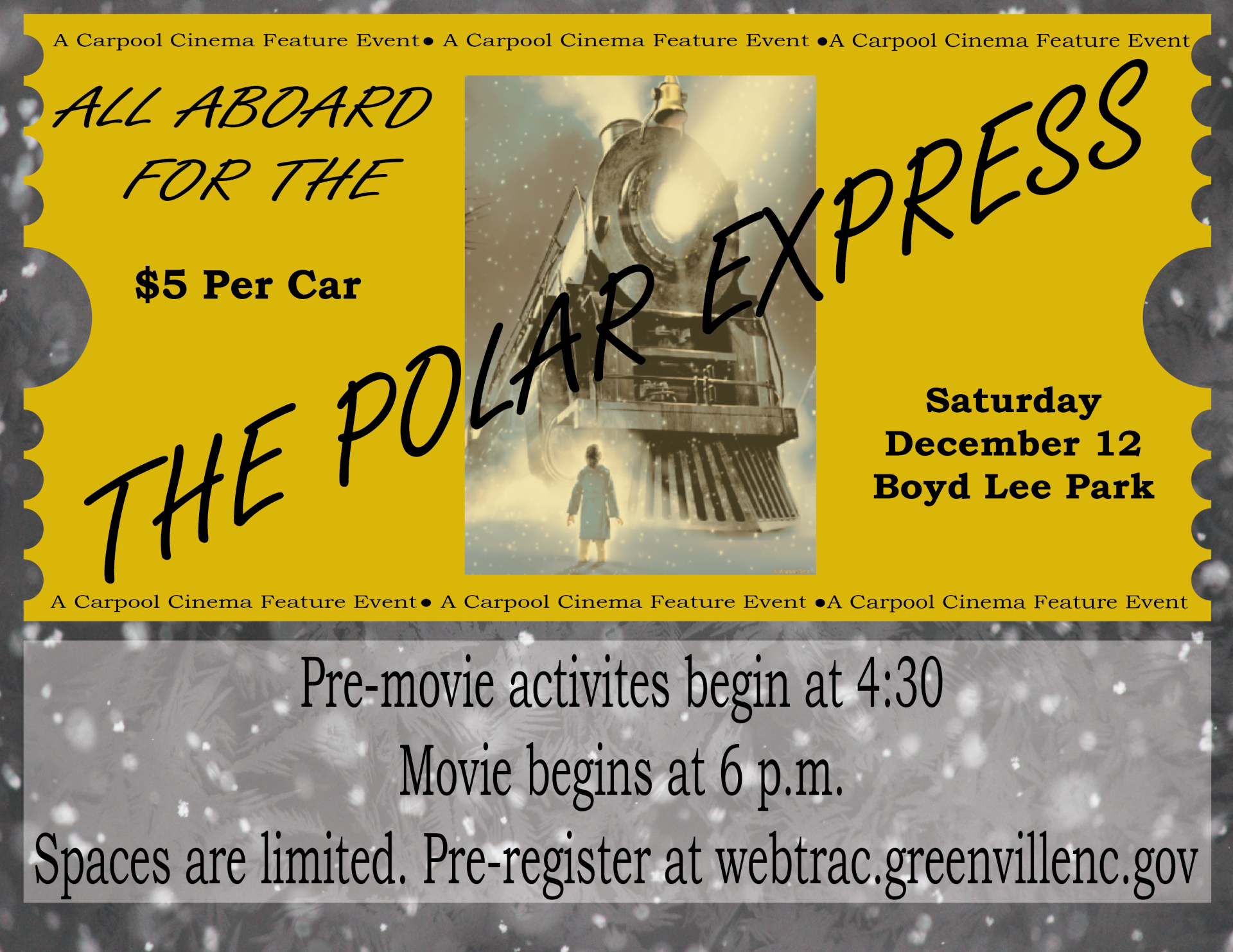 For more details or information concerning any of our special events please call 329-4567.