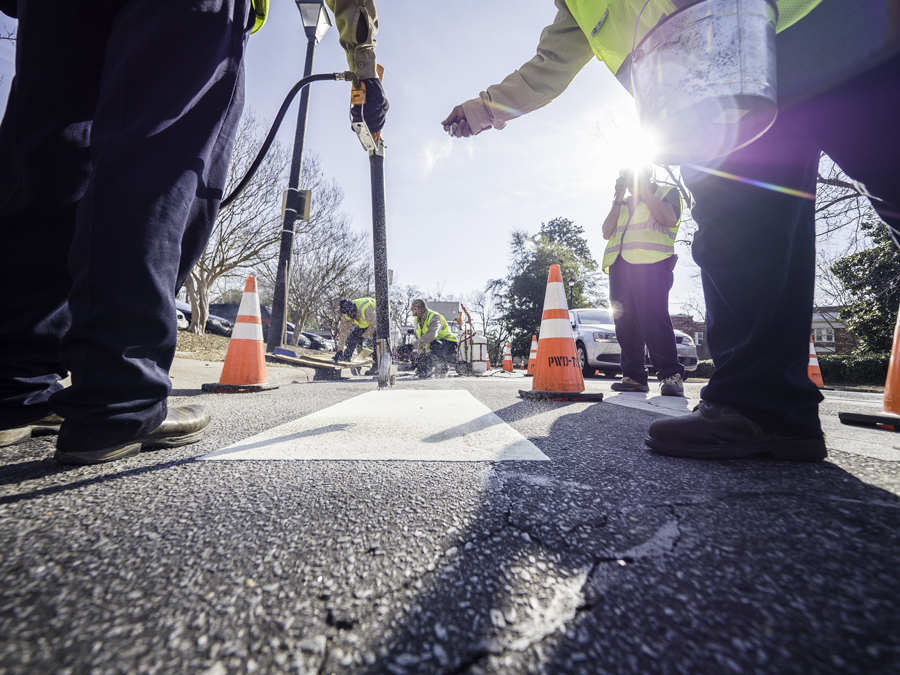 The Street Division is responsible for the maintenance of municipal streets and associated stormwater drainage infrastructure. The division is also responsible for maintaining various drainage ditches and streams by keeping them free of debris to permit adequate stormwater flow.
For a map of streets within the Greenville City limit that details what agency is responsible for maintaining a specific street, click here.
For a map and schedule of service for any open channels, such as ditches, streams, creeks, etc., see our Open Channel Maintenance Map Level of Service Chart.
In order to obtain an accurate assessment of the 672 lane miles of streets in the Greenville city limit, the City of Greenville contracted with Transmap, a national provider of infrastructure management. Transmap drives a specially outfitted van on every street in the City to determine what roads are in good condition and which ones require resurfacing. Results will help the City prioritize and plan road repairs.
For further information regarding City maintained public streets, please contact 252.329.4522.