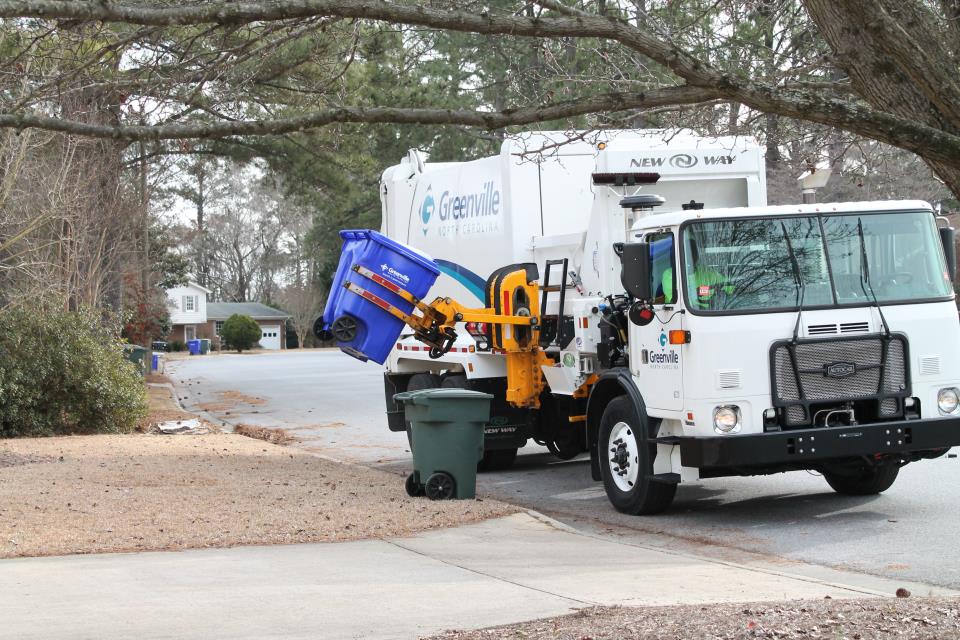 Some residences within the Greenville city limits receive refuse service from automated trucks. The driver operates an arm on the side of the truck that picks up the cart, empties the contents into the truck, and sets the container back on the ground.
This service requires proper placement on the day of your scheduled collection. Please follow the guidelines below:
Have the cart(s) at the curbside by 6 a.m. of your service day.
Make sure you do not overfill the cart. The lid of the rollout cart must be closed. Bags outside of a rollout cart will not be picked up.
The rollout cart must be within 3 feet of the curb, but not in the street.
Place the rollout cart with the metal bar facing the street.
Have at least 3 feet between the rollout cart and other obstacles. (i.e. another rollout cart, mailbox, tree, etc.)
A container blocked by a vehicle will not be serviced.
Carts must be returned to a location behind the front line of the house by daybreak of the day following the scheduled service.
If you have any questions, please call the Public Works Department at 252.329.4522.