The Sanitation Division collects recycling once per week on your scheduled service day. Residents must bring their recycling containers to the curbside by 6:00 a.m. on their scheduled service day and remove them from curbside to a location behind the front line of the house no later than daybreak of the following scheduled collection.
To see a current listing of Multi-Family Recycling Centers, click here.
For more details, please call 252.329.4048.
Recyclable Items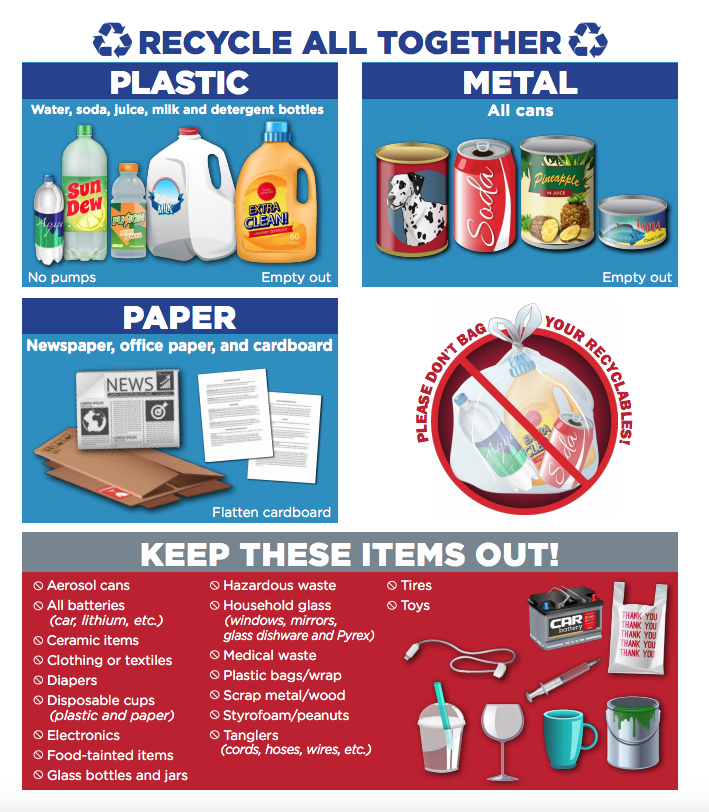 Plastics
Bottles, tubs, jugs
*No plastic bags or motor oil containers.
*No Styrofoam
Paper
Paper, cartons, and cardboard
Metal
All aluminum and steel food and beverage cans.