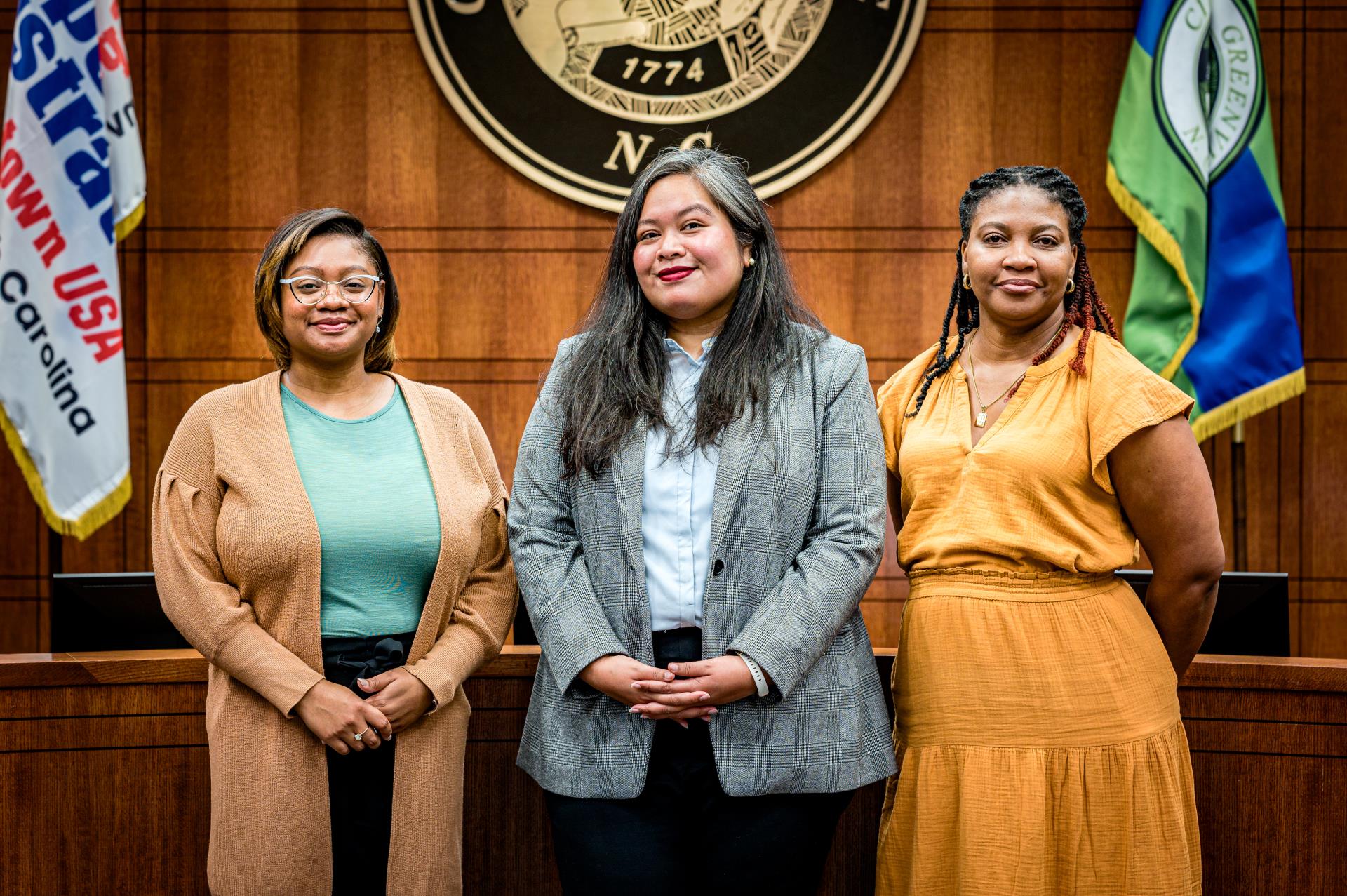 Left to Right: Administrative Assistant Krystal Roebuck, City Clerk Valerie Shiuwegar, Deputy City Clerk Camillia Smith
The City Clerk's Office consists of the City Clerk, Deputy City Clerk, and Administrative Assistant, with the City Clerk being one of the three employees serving at the pleasure of the Mayor and Council. One of the primary responsibilities of the City Clerk's Office is to maintain the permanent records of the City, which include all minutes of Council meetings, ordinances and resolutions adopted by Council, and contracts. The City Clerk attends Council meetings, transcribes minutes of the meetings and prepares them for the permanent records. The City Clerk's Office also performs City-related administrative support for the Mayor and City Council.

The City Code is the document that contains the ordinances passed by Council. The responsibility for assuring that the City Code is updated on a quarterly basis is that of the City Clerk. This document is available for review on the website.

A talent bank is maintained that is used by the Mayor and Council when making appointments to 18 boards and commissions. The paperwork involved in maintaining the talent bank and processing appointments is done by the City Clerk's Office.

In addition to the duties listed above, the City Clerk's Office is responsible for processing ordinances, resolutions, contracts, and proclamations; giving notice of all special City Council meetings; preparing and monitoring the annual budget for the City Clerk's Office and the Mayor and Council; certifying documents; and working with various agencies on annexations.