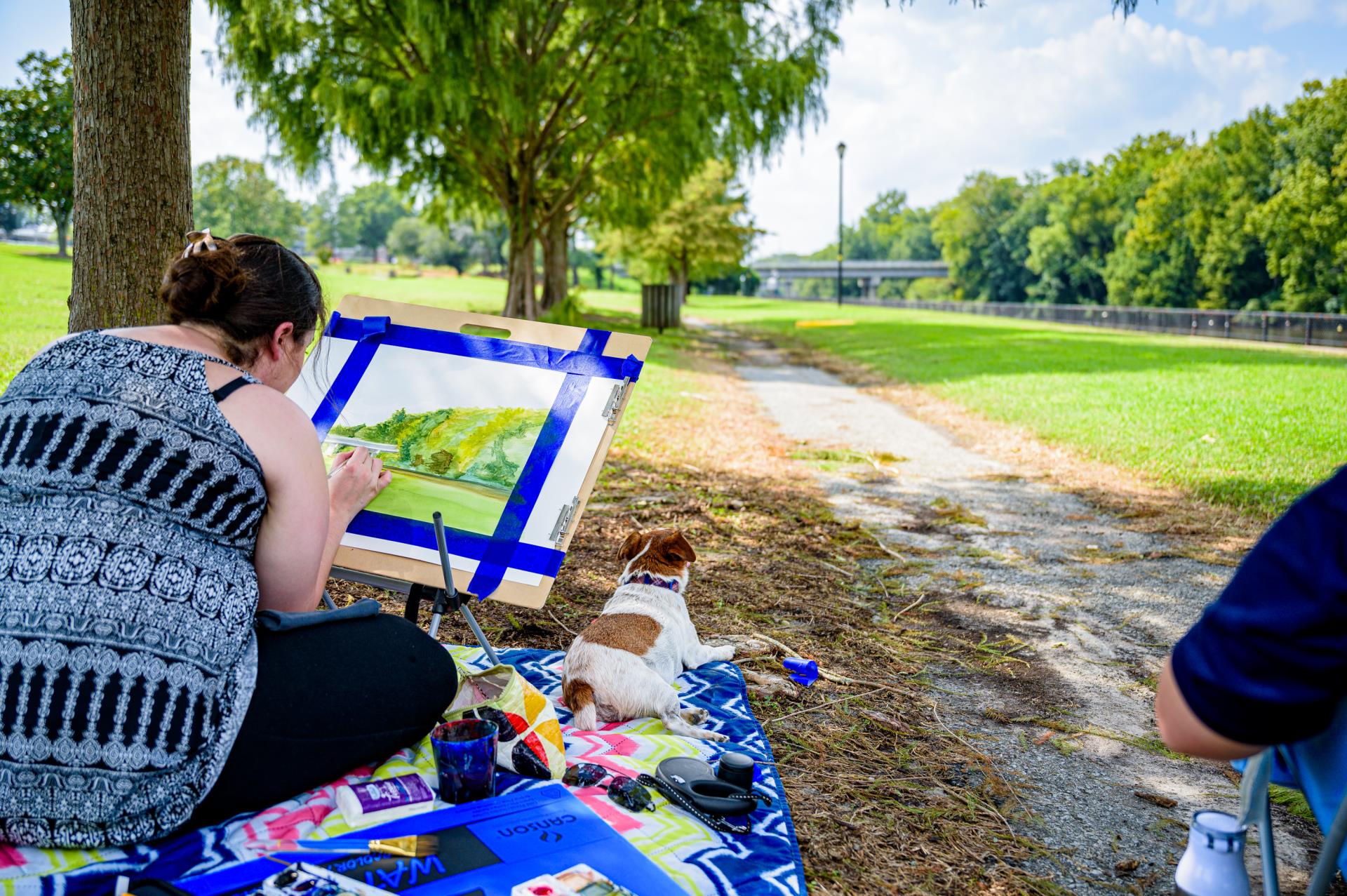 The City of Greenville Recreation & Parks Department and the Pitt County Arts Council at Emerge invite artists to come to the Greenville Town Common to participate in a FREE plein air event called Paint in the Park!
Be on the lookout for the next event taking place in Spring 2022!
Come join us in a relaxed, creative and natural setting at the Town Common. This is an experience that can't be beat! Let us get a brush in your hand! Whether you are a novice or experienced painter, a great time is sure to be had while meeting like-minded, creatives in Pitt County.
Artists are encouraged to register online. Artists must bring their own supplies (paint, canvas/paper, easel, and chair if needed).