Welcome to the Greenville Aquatics and Fitness Center Aquatics Fitness page. On this page, you can find the latest updates about aquatics classes offered by the City of Greenville.
Regular participation in water exercise classes can improve heart health and cardiovascular strength while also burning calories and toning your muscles. We offer a variety of class options that can help you accomplish your fitness goals.
All classes are rated for intensity and impact. We encourage participants to listen to their bodies and to do the class that best fits their unique needs and schedule.
What do the intensity and impact ratings mean?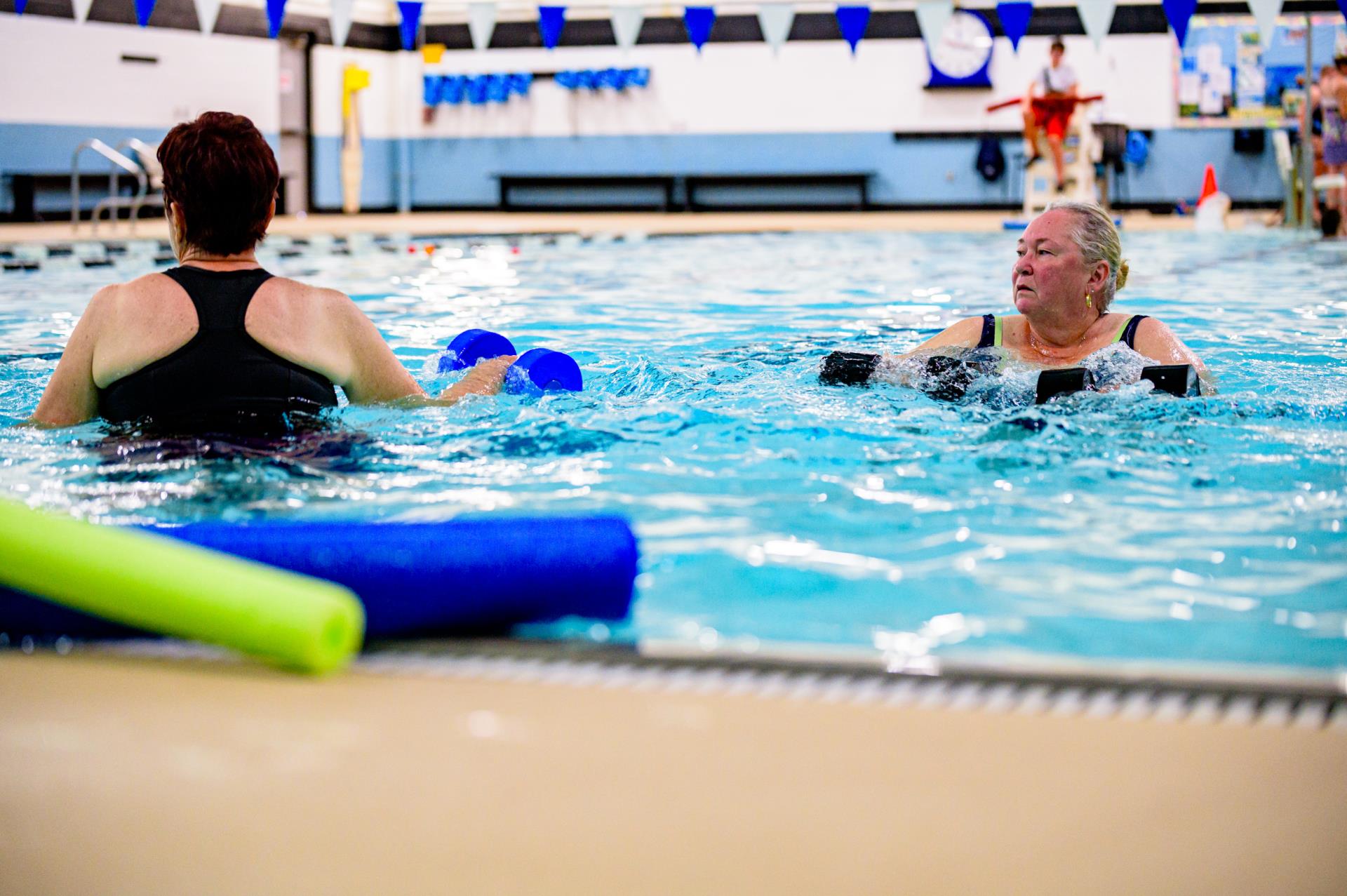 Intensity is how hard you can expect to work on a scale of 1-3.
· 1 is to gain or maintain flexibility, mobility and to physically reduce stress.
· 2 is to maintain or increase strength and/ or cardiovascular health.
· 3 is to increase strength and/or cardiovascular health and to reach maximum output.
Impact is the amount of stress put on joints, especially in the lower body on a scale of 1-3.
· 1 is low impact; it is great for those with feet, ankle, knee or hip issues and/or arthritis.
· 2 is medium impact; expect some jogging and jumping.
* Moves may be challenging or modified.
· 3 is high impact; expect core and limbs to be put through a rigorous workout.
*Please note some instructors may use music.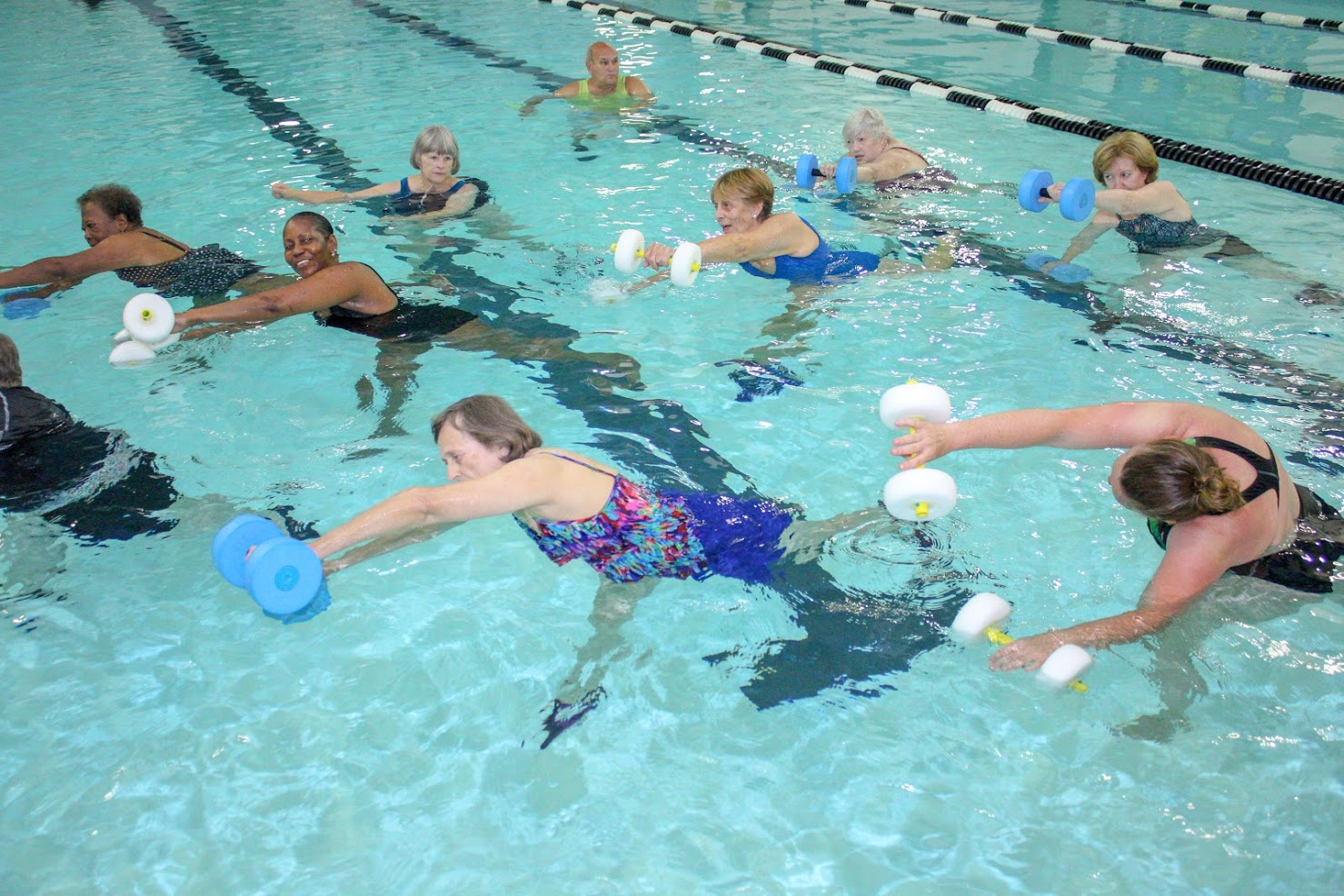 CLASS DESCRIPTIONS
Shallow Cardio
Intensity-3 Impact-2
This class is a high intensity aerobic workout. Designed to maintain cardiovascular fitness.
Shallow Tone
Intensity-2 Impact-2
This class is designed to tone and strengthen all muscle group by working with natural properties of water and using resistance equipment.
Deep Water Cardio
Intensity-2 Impact-1
This class is designed to increase cardiovascular fitness. This is a great overall workout with minimal joint impact. Flotation belts recommended.
Deep Water Tone
Intensity-2 Impact -1
This is a high intensity class designed to tone and strengthen your upper body and core muscles, while suspended in deep water. Dumbbells are required. Flotation belts are optional.
Aqua Arthritis
Intensity-1 Impact-1
This class is a slow moving, low impact class designed to add mobility and fluidly to the joints, while improving balance. Perfect for those with joint and mobility issues.
Water Walking
Intensity-2 Impact-2
This class is designed to increase strength and endurance, while building muscle tone using the resistance of the water.
Noodles
Intensity-2 Impact-2
This class is designed to improve strength, flexibility, endurance, while learning a 101 ways things you can do with a noodle.