We offer a variety of group fitness classes that are included in your membership. Below are class descriptions to help you determine which class is best for you.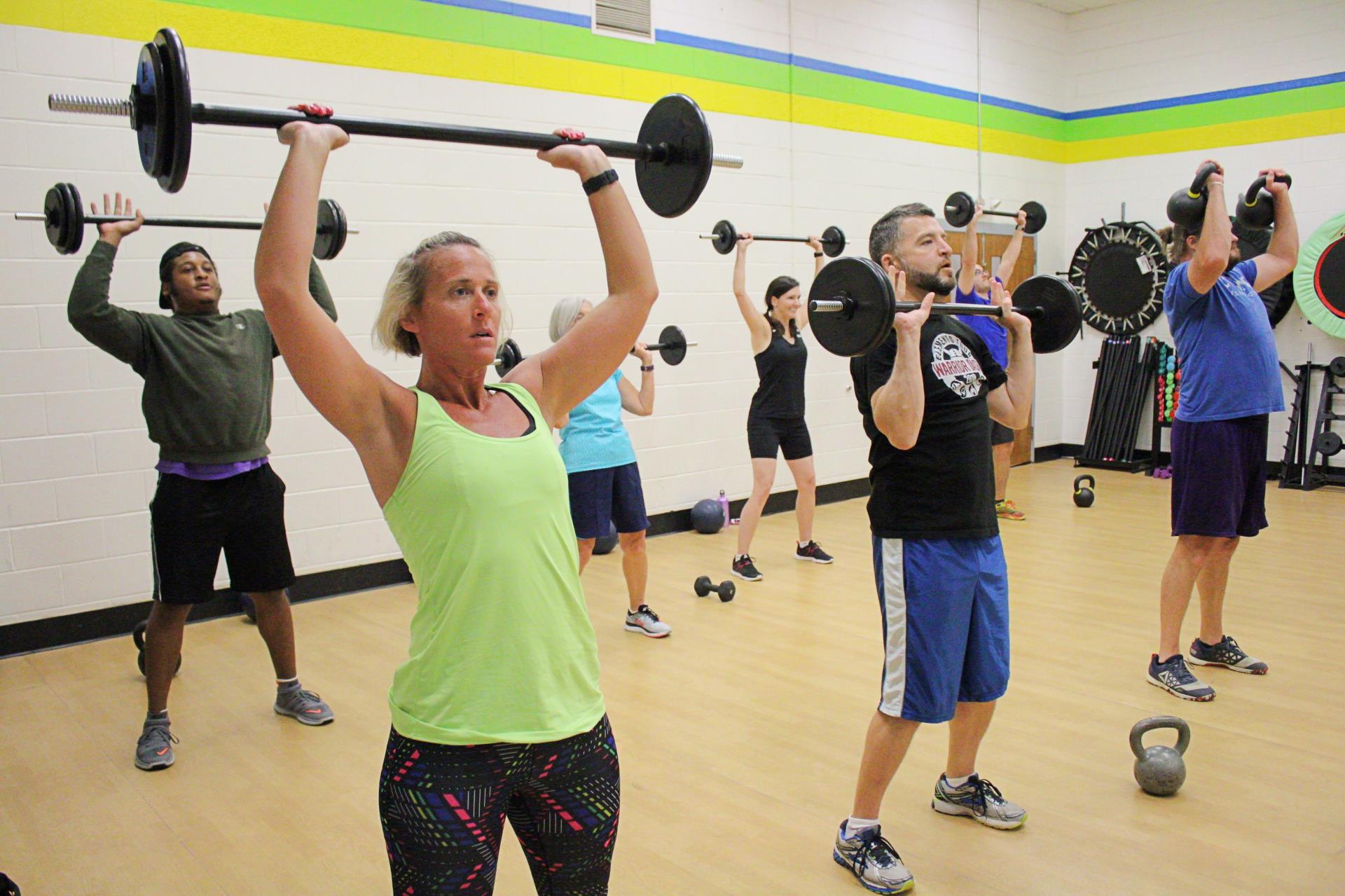 Stretch and Flex: This no-impact class does just what it says! It stretches you & tones you all in one fun, fitness class. Light weights & resistance equipment may be used to increase toning opportunities.
HIIT: High Intensity Interval Training – this training has many forms but primarily involves moving from one exercise to another in set periods of time. Each interval varies from 1-3 minutes alternating between strength & cardio. Cardo work can include hi/lo aerobics, toning and strength work can include resistant bands, dumb bells, kettlebells, medicine balls and body bars.
Yoga: Practicing yoga will develop flexibility & muscle tone, while allowing the mind to calm releasing stress & tension. Yoga is a practice suitable for everyone, regardless of age,
body type, health & past fitness experience.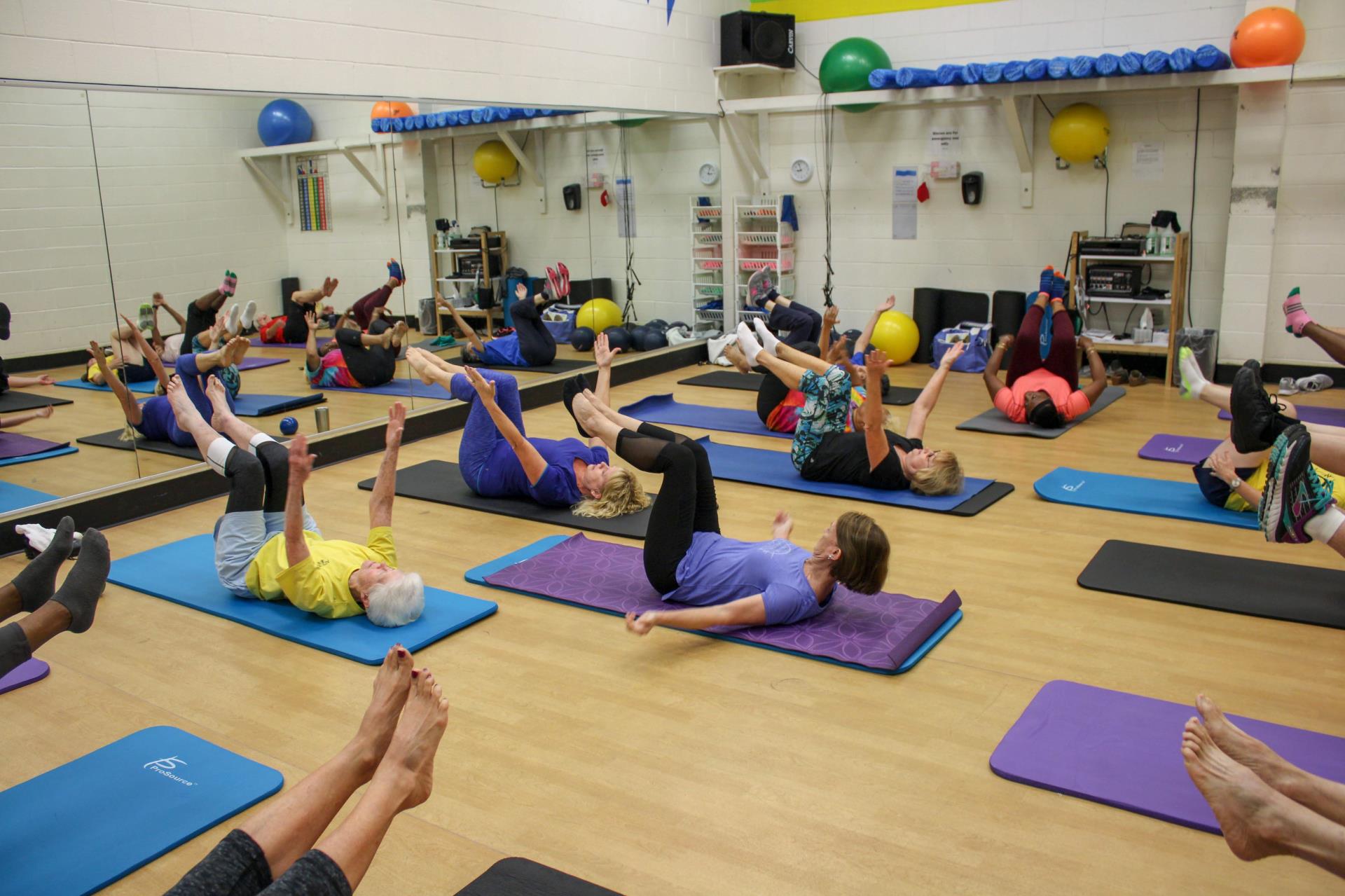 ZUMBA: Dance, laugh & burn those calories! This vibrant, energy-filled calorie burning phenomenon brings hypnotic Latin rhythms with easy to follow dance moves that will have you moving & grooving!
Zumba Gold: A modified Zumba class that recreated the original moves you love at a lower-intensity. The design of the class introduces easy-to-follow Zumba choreography that focuses on balance, range of motion and coordination.
Total Body Pump: Full body workout with cardio and resistance
training to increase your heart rate, sculpt arms, glutes and core.