---
Project Manager
Brandon Rountree, P.E.
252.329.4474
The City of Greenville's 2021 Street Resurfacing Project is getting underway. The 2021 Street Resurfacing Project includes a total of 10.6 lane miles being resurfaced. Other work included in the project is milling, base repair, ADA ramp upgrades, and pavement markings. Streets that are included in the $2.5 million project are listed below.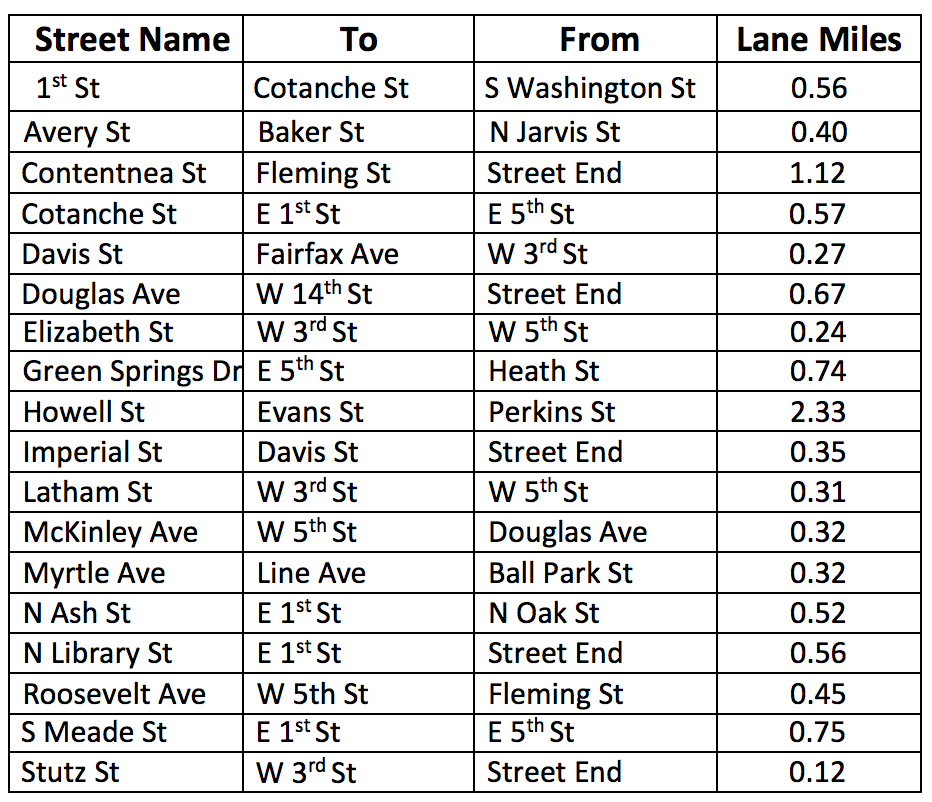 All streets are selected for resurfacing using some or all of the following information:
Roadway conditions analysis (performed in 2014)
Public Works maintenance records and sample road cores
Utility coordination
Suitability for resurfacing
Road classification - major or minor roadway
Since 2013, the City has resurfaced approximately 117 lane miles at a cost of $17.638 million.