City Offering Free Transportation to Veterans with Disabilities
Post Date:
11/06/2018 11:33 AM
GREENVILLE, N.C. - Beginning Monday, November 12, veterans with disabilities will be able to get free transportation to and from appointments at the Veterans Affairs Health Care Center, thanks to a resolution approved Monday by the Greenville City Council.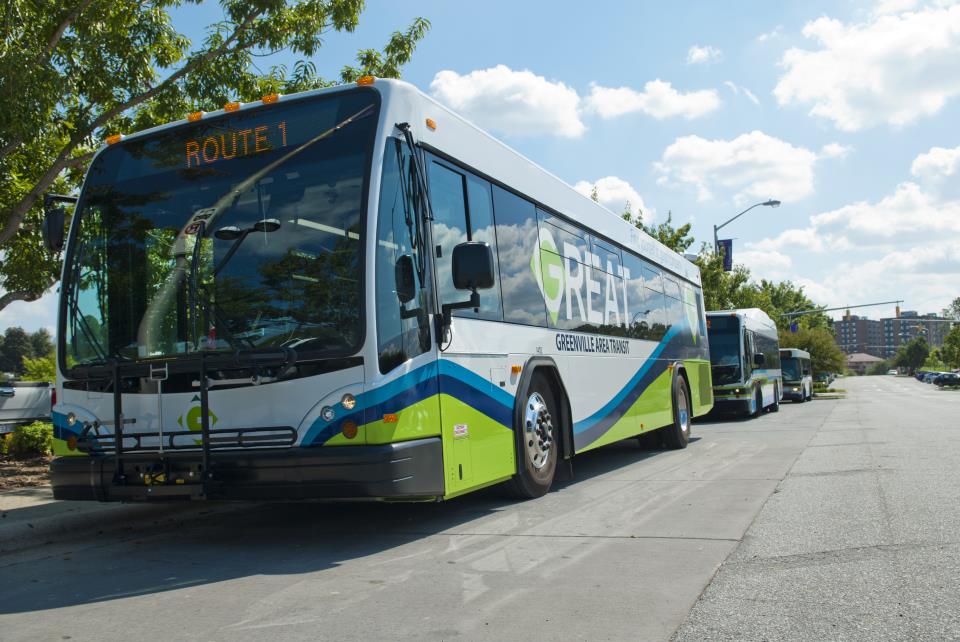 The service is being offered by the Greenville Area Transit (GREAT) Bus System to veterans with disabilities and a valid veterans identification card. The service is a continuation of a pilot program that started earlier this year in August.
"This is a great way for us to give back to the people who have served our country and sacrificed so much," Greenville Mayor P.J. Connelly said.
Greenville Veterans Affairs Health Care Center Administrator Jon Forte said the program is a step forward for Greenville, as studies have shown that improving access to transportation improves healthcare. He noted that the program couldn't come at a better time as the country prepares to mark the 100th anniversary of the Armistice ending World War I this month.
"I am pleased to see the City of Greenville honor the sacrifice and commitment of America's veterans, by working to improve their health and well-being, and eliminating one more barrier to receiving high-quality veterans healthcare in Greenville, North Carolina," Forte said.
For more information about the veterans initiative or the GREAT system, contact Transit Manager Lamont Jackson at (252) 329-4532.