City to Close Town Common Boat Ramp to Motorized Boats
Post Date:
05/12/2017 1:53 PM
GREENVILLE, N.C. — The City of Greenville will close the boat ramp at Town Common for all motorized boats, beginning June 1, 2017. The closure does not apply to Fire/Rescue operations.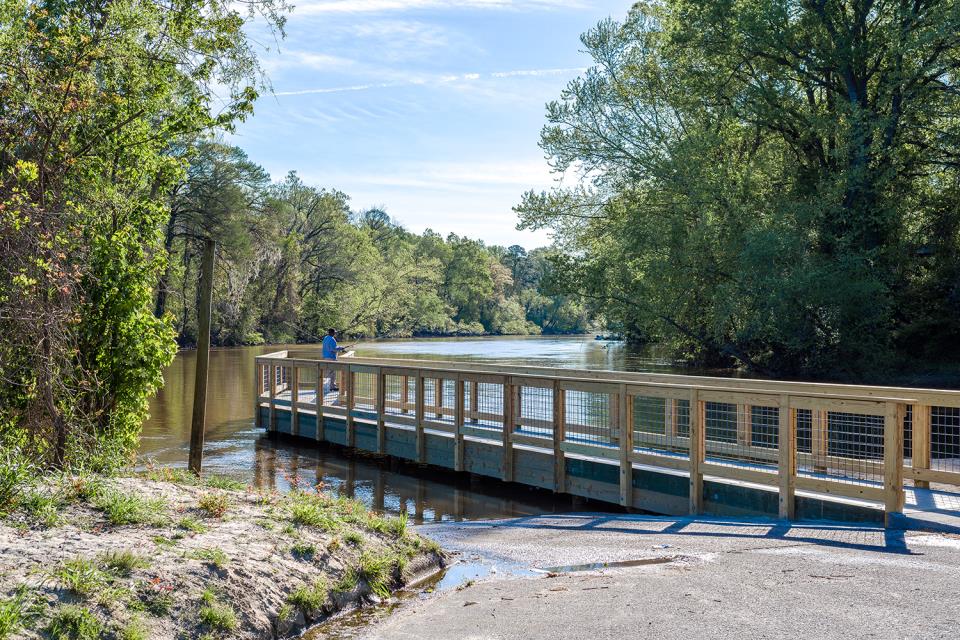 According to Recreation and Parks officials, the Town Common river conditions are generally not conducive to accommodating large boats with the average depth at the boat ramp typically ranging from 2-4 inches due to silt accumulated in the area. Additionally, the most recent Town Common schematic master plan recommends closure.
Motorized boaters can still utilize the boat ramp located on Port Terminal Road if they want to launch into the Tar River.
"We believe that the state's facilities at Port Terminal Road are better equipped to accommodate patrons that want to launch their boats in Greenville," Recreation and Parks Director Gary Fenton said. "We will shortly erect signage directing Town Common boat ramp patrons to the ramps at Port Terminal Road, to prepare any current users of the park's boat ramp for its forthcoming closure."
In addition to the river conditions, new park amenities have triggered increased visits to the Town Common and resulted in more congestion and demand for parking. As a result, City officials are exploring the reconfiguration of the existing parking area to make it safer. The result is less space for vehicles with boat trailers.
"Eliminating vehicles with boat trailers will help mitigate the unsafe interaction while planning takes place for the realignment and resulting parking improvements," Fenton said.
A portion of the boat ramp may be a viable option as an installation site for the ADA accessible canoe/kayak launch recommended in the master plan, Fenton said.
Return to full list >>