LED Streetlight Upgrades Continue
Post Date:
09/28/2017 10:20 AM
GREENVILLE, N.C. — The City of Greenville Public Works Department and Greenville Police Department, in collaboration with Greenville Utilities Commission, are continuing to upgrade streetlights to LED throughout the city in an effort to increase safety for motorists and pedestrians.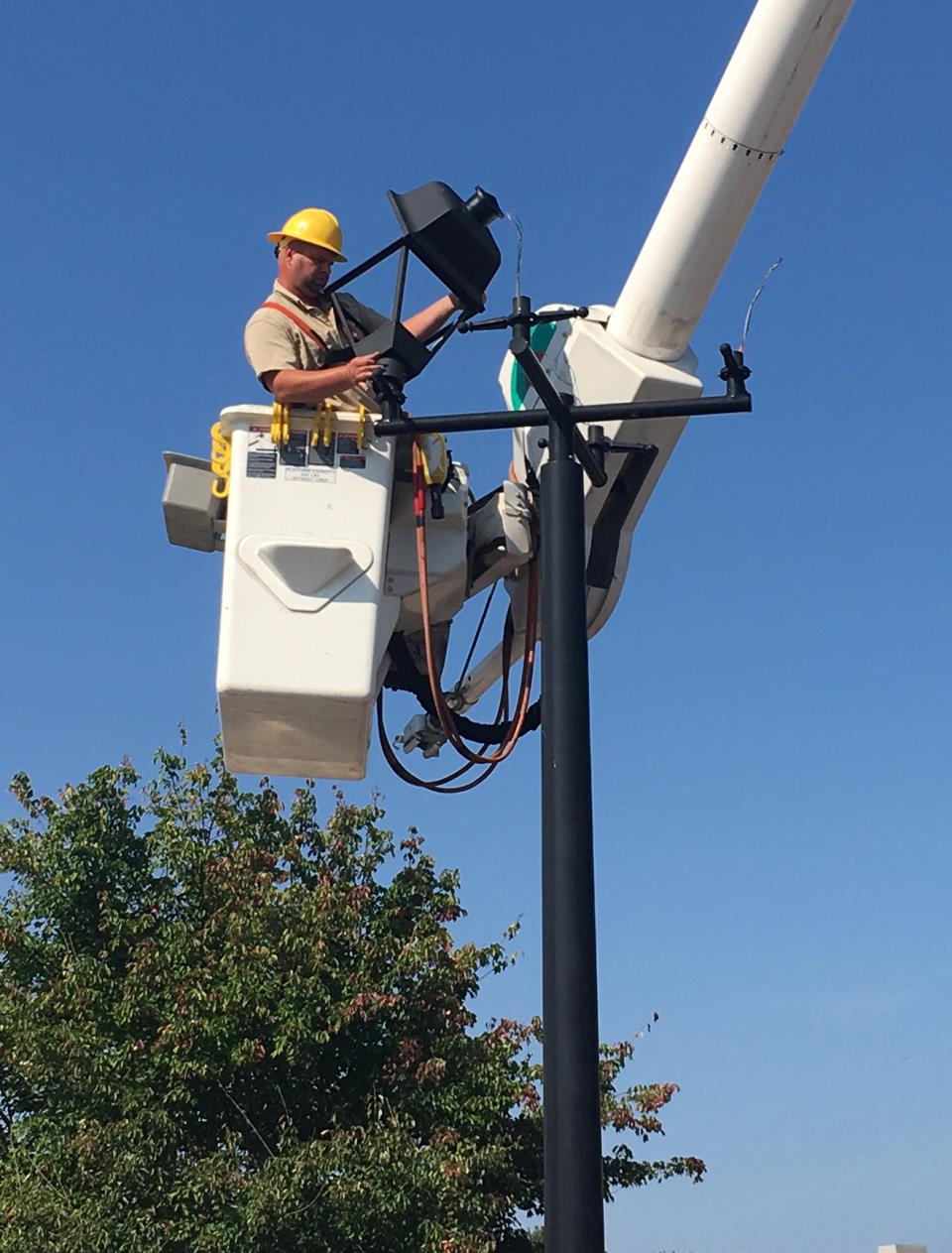 Crews recently completed upgrades on Stantonsburg Road between South Memorial Drive and Arlington Boulevard, and work is now underway in the uptown area. Conversions to LED include all cobra head and decorative lantern style fixtures.
The changes transform the street lighting from the older technology of high pressure sodium vapor that emits an orange glow to the newer LED lights that have a whiter emission and use less energy.
Streetlight conversions have been ongoing since 2014 with nearly 1,500 lights converted thus far. Work began in the western sections of Greenville and is expanding to the uptown grid area. Locations for the conversions were prioritized based on statistics for pedestrian-related crashes, traffic volume, and crime.
The next series of conversions is planned for Arlington Boulevard between Evans Street and Fire Tower Road, along South Memorial Drive, in Kearney Park, and in the university area. Planning and design for the next phase is scheduled to be completed by the end of October 2017 with all projects completed by the end of the fiscal year.
Streetlights on City and State roads are funded by the City of Greenville and Greenville Utilities Commission. The City identifies locations and types and is responsible for 100 percent of the capital costs for new streetlight installation. GUC installs the lights, and the City is responsible for 50 percent of the operating costs.
More than 5,800 lights remain to be upgraded throughout Greenville.