Mayor Reflects on ECU Experience, Discusses Significance of NCAA Regional
Post Date:
06/01/2018 10:06 AM
Baseball is what brought Mayor P.J. Connelly to Greenville, and the sport has always tied him to the city.
Connelly experienced the thrill of winning an NCAA Baseball Regional in 2004 as a player at East Carolina University. With this year's ECU team attempting to replicate that feat this weekend when it hosts the Greenville Regional at Clark-LeClair Stadium, Connelly recalled his own regional triumph experience as one of the most indelible moments of his career.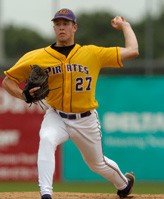 "Those are memories that I'll never forget and it's the same thing for these (ECU players)," he said. "From a player's standpoint, this is going to be an experience for them that they're going to remember the rest of their lives."
Connelly played at ECU from 2004-05 before embarking a professional career in the Los Angeles Angels of Anaheim organization. While at ECU, he had the honor of throwing out the first pitch during the inaugural season for Clark-LeClair Stadium.
Even after leaving East Carolina, Connelly remained connected to Greenville's thriving baseball community. He credited that community, as well as the area's unwavering support for the sport, as one of the reasons he returned to Greenville once he stepped away from playing.
"I always say baseball brought me to Greenville and the people kept me here," Connelly said. "One of the reasons I enjoyed coming back here was there's such a good baseball history here. I had a lot of connections with baseball and baseball is always thriving here. Baseball kind of kept me here even in my professional playing days, and I just fell in love with the city of Greenville."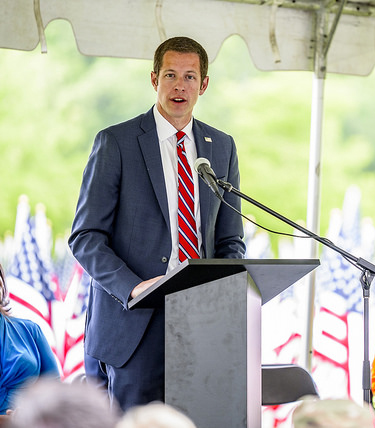 With thousands of out-of-town fans traveling to Greenville for the regional this weekend, Connelly said his hope is that they will come away with an understanding of not just the great baseball atmosphere Greenville provides, but all of the other positives the city has to offer.
"I want them to see how great of a community we have and how great the people are," he said. "I want them to see how much progress we're making here, how much construction is taking place and how fast we're growing, and I want them to feel welcome.
"You only get one first impression and we want the first impression for the people who have never been to Greenville, North Carolina, to be a good one. We want them to say this is a model community and that it's heading in the right direction."