City Unveils Recycling Art Contest Winners
Post Date:
06/06/2018 3:42 PM
GREENVILLE, N.C. - The City of Greenville's sanitation fleet just got a little more colorful in the name of encouraging citizens to recycle.
The City's Public Works Department unveiled four of its trucks on Wednesday that are newly adorned with artwork from local school students as part of its annual "Keep the Green in Greenville" poster contest. Nearly 50 students submitted drawings for this year's contest, creating designs that promote the importance of recycling and showcase a commitment to keeping Greenville clean.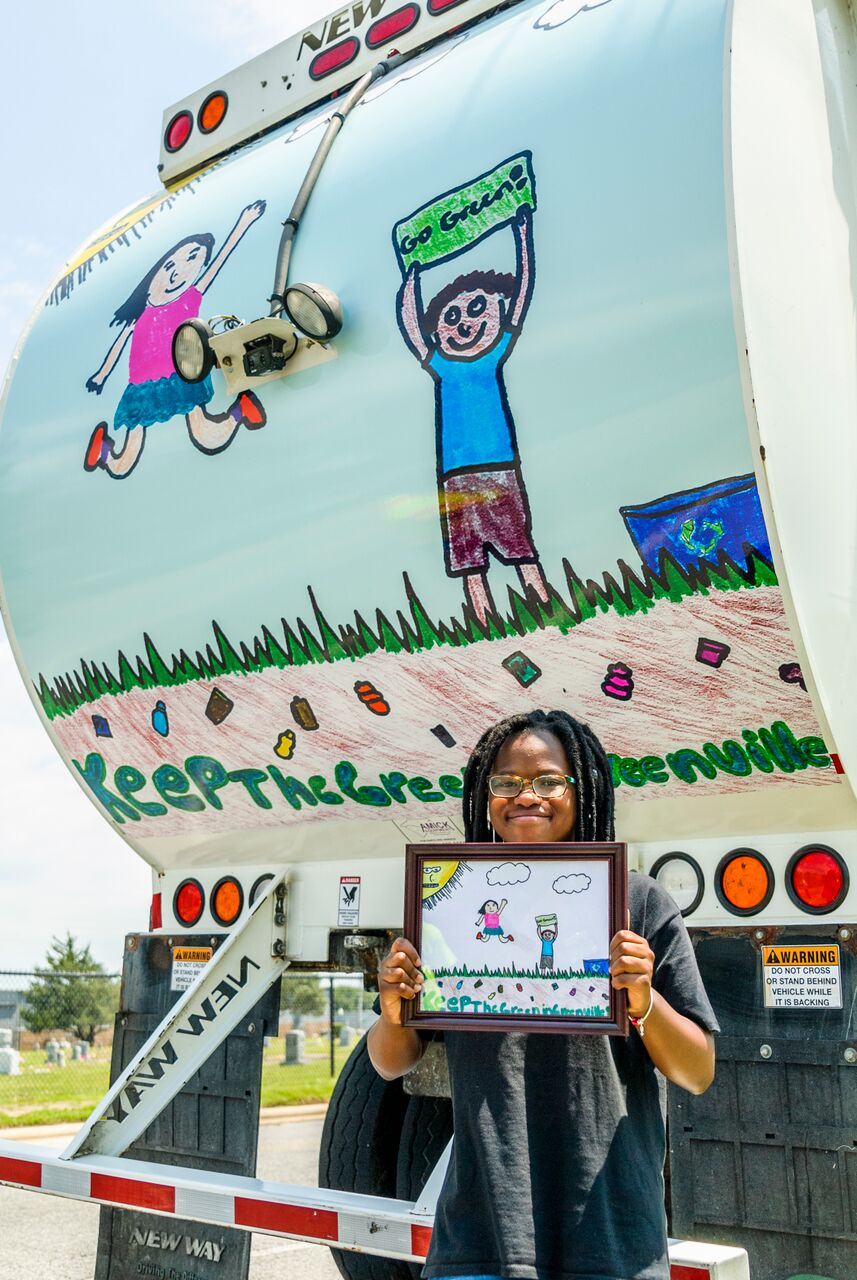 This year's winners were:
Kinyra Purvis (third grade, Wahl-Coates Elementary)
Kiasia Wooten (fourth grade, Wahl-Coates Elementary)
Tajanaye Mackins (fifth grade, South Greenville Elementary)
Autumn Avery (tenth grade, J.H. Rose High)
The trucks were unveiled at the schools of the winning artists, where the students who submitted designs were recognized and the creators of the winning designs were allowed to sign the truck with their drawing.
This is the fourth consecutive year that the City has held the design contest, with the winning drawings being enlarged and placed onto the city's recycling trucks. Student artwork is now on 16 vehicles in the fleet.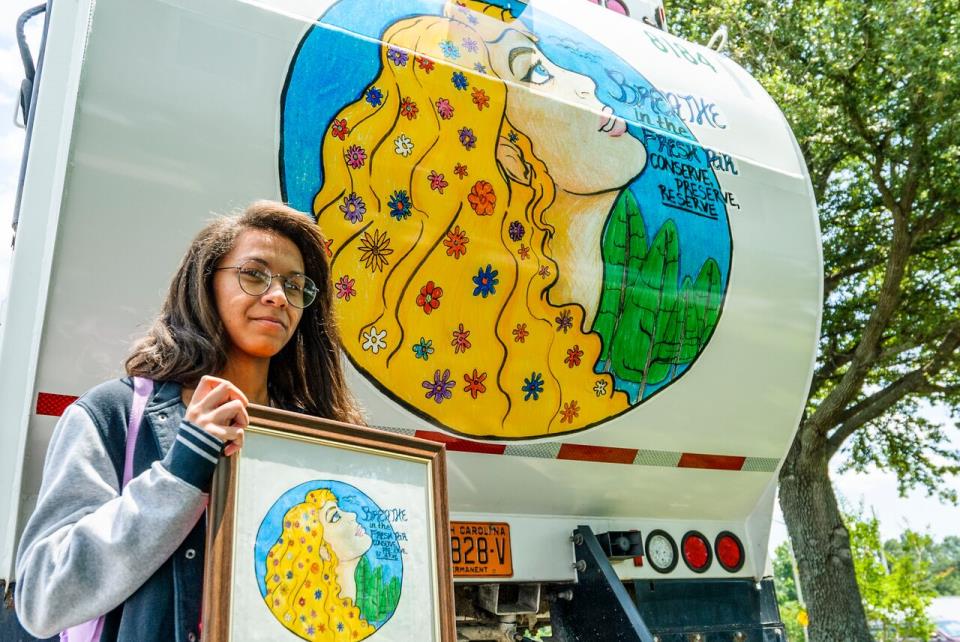 The contest provides not only a way to make the city's recycling message draw some eyes on the street, but it also represents an opportunity to introduce the importance of recycling to local children at an early age.
"We know that if we start a child at an early age, it will become a habit," sanitation operations supervisor Cheryl Tafoya said. "We want their world and environment to be cleaner than the environment right now, so for the future, we want it to be cleaner, nicer, and a better world for them."