Cutting the Ribbon: City Opens the G.K. Butterfield Transportation Center
Post Date:
08/08/2018 12:11 PM
GREENVILLE, N.C. - A long-awaited transportation project is set to enhance public transportation in the City of Greenville following a ribbon-cutting ceremony held Wednesday.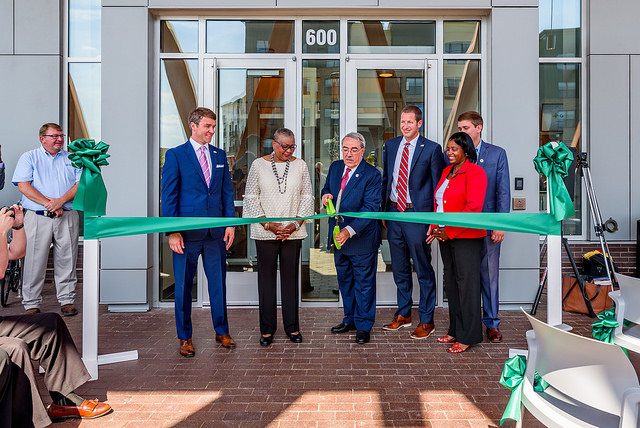 The City of Greenville officially cut the ribbon on the new G.K. Butterfield Transportation Center at the facility located at 600 South Pitt Street. Services at the center will begin on Thursday, August 9, at 6:25 a.m.
"We were told that this was going to be a beautiful facility, and it certainly is," Mayor P.J. Connelly said. "But this transportation center is so much more than just a good-looking building in our center city. It creates a sense of place and the public transportation options provided here will benefit our city in many ways. There are economic benefits associated with an investment in public transportation Such investment can create jobs, revitalize city districts and neighborhoods, enable employers to tap into a larger workforce, and save money on infrastructure costs."
The Butterfield Transportation Center will serve as a centrally located transfer facility that will combine local and regional transportation services such as the Greenville Area Transit system (GREAT bus system), Pitt Area Transit (PATS), ECU Transit, and Greyhound. Additionally, the facility will provide a connector for Amtrak service.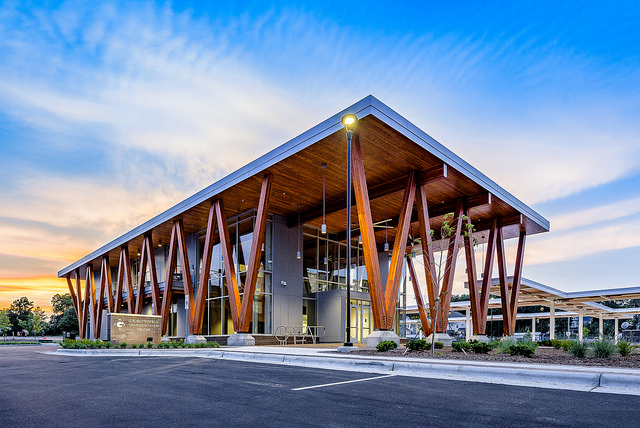 "Transitioning from a bus stop to our new home at the G.K. Butterfield Transportation Center will help us continue to make seamless connectivity to other modes of transportation easier than ever," Andy Kaplinsky, chief commercial officer, Greyhound Lines, Inc., said. "We are eagerly anticipating the opening of the transportation center as it is a testament to the growth of Greenville and the city's commitment to serving local residents through travel."
City officials broke ground on the $8 million facility in November of 2016. The center is ADA-compliant throughout with elements such as elevators, ramps, kneeling buses, and hearing loops which allow those who require a hearing aid to be able to better hear announcements in the lobby and conference rooms.
The Greenville City Council unanimously approved the naming of the facility for U.S. Congressman G.K. Butterfield during its November 13, 2017 meeting in recognition of the congressman's efforts to secure federal funding for the project.
"Today is not about me," Butterfield said. "Today is about the citizens of Greenville, their quality of life, and their future."
The 9,442-square foot facility, which sits on 1.7 acres, was designed by Jacobs Engineering with TCC Enterprises, LLC, serving as the general contractor. The building is LEED (Leadership in Energy and Environmental Design) certified by the U.S. Green Building Council as a result of its environmentally conscious and sustainable construction.
The site also features a 15-foot stainless steel sculpture created by renowned sculptor and East Carolina University professor Hanna Jurban, as well as a customized bike rack created by Jim Gallucci.
Return to full list >>