Jaycee Park Hosting Carter Williams Art Show and Fundraiser
Post Date:
10/01/2018 9:00 AM
GREENVILLE, N.C. - The annual Carter Williams Art Show & Fundraiser, a creative event benefiting breast cancer research, education, and community outreach, as well as participating artists, will be held this Saturday, October 6, from 10 a.m.-6 p.m. at the Jaycee Park Center for Arts & Crafts located at 2000 Cedar Lane.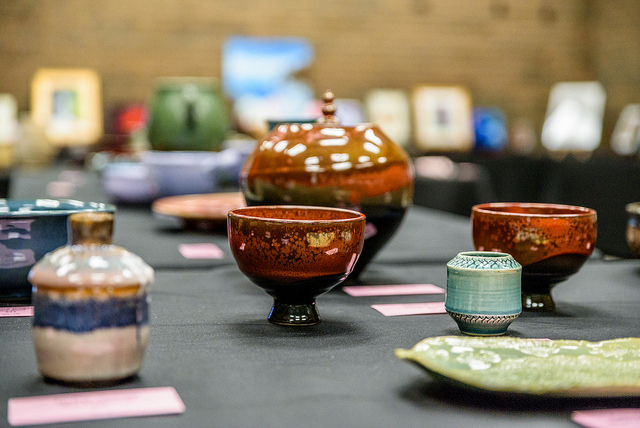 This art show and sale will showcase handcrafted North Carolina artwork. Admission is free, and attendees will have an opportunity to purchase beautiful, one-of-a-kind artwork and help support a wonderful cause.
This event is in honor of Carter Williams, who died in 1996 from complications related to breast cancer. Since the beginning of this art event, more than 200 artists from across North Carolina have shown off more than 750 pieces of artwork, generating thousands of dollars in support for the fight against breast cancer.
The Jaycee Park Center for Arts & Crafts is part of the City of Greenville Recreation & Parks Department. The Center for Arts & Crafts aims to provide accessible & high quality arts education and enrichment opportunities to the citizens of Greenville and surrounding areas. The center is open and free to the public on Monday-Thursday from 8:00 a.m. - 8:30 p.m., Friday 8:00 a.m. - 5:00 p.m., and Saturday 12:00 p.m. - 4:00 p.m.