Public Offers Input on Proposed Action Sports Park
Post Date:
11/28/2018 8:45 AM
GREENVILLE, N.C. — As the City of Greenville moves closer to making the development of an Action Sports Park a reality, members of the public were given a chance to provide their input on what features should be included in the park.
Nearly 100 people took advantage of the opportunity during a meeting held Tuesday night at City Hall. The information session was hosted by the City and included representatives from Stewart, Pillar Design Studios, and MHA Works to answer questions and provide an overview of the proposed timeline and phases of construction for the project.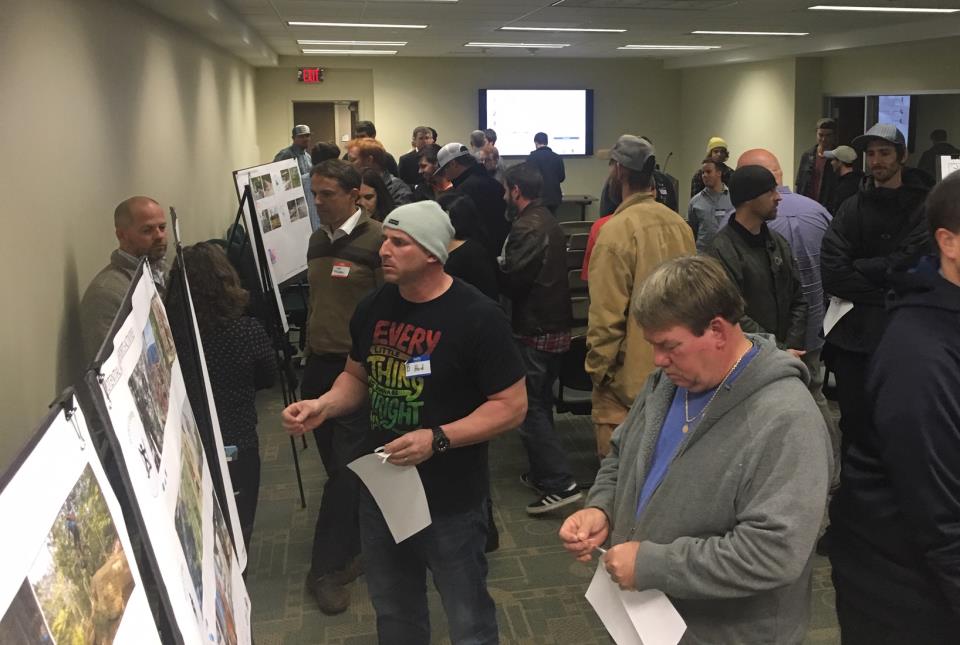 Attendees listened to a brief presentation about the project before offering their thoughts on what elements an action sports park should include through an interactive display of posters featuring images of various features ranging from BMX and skateboarding to water sports and camping.
"The goal is to get the dream today," Pillar Design Studios founder Brad Siedlecki told attendees. "So think big, think about all of the things you would like to see in the park, and then we will start working within the parameters of what we actually have. I would love to set this thing up as a competition-style setup, and as a community park when it is not being used for competitions."
While the City is still negotiating for a couple of potential locations for the park, the possible locations would include about 70 acres and the proposed timeline would have construction on the first phase for BMX and skateboarding completed in 2020. Funding for the park would come from City funds, grants, and private donations. Thus far, the City has designated $500,000 for the park's construction.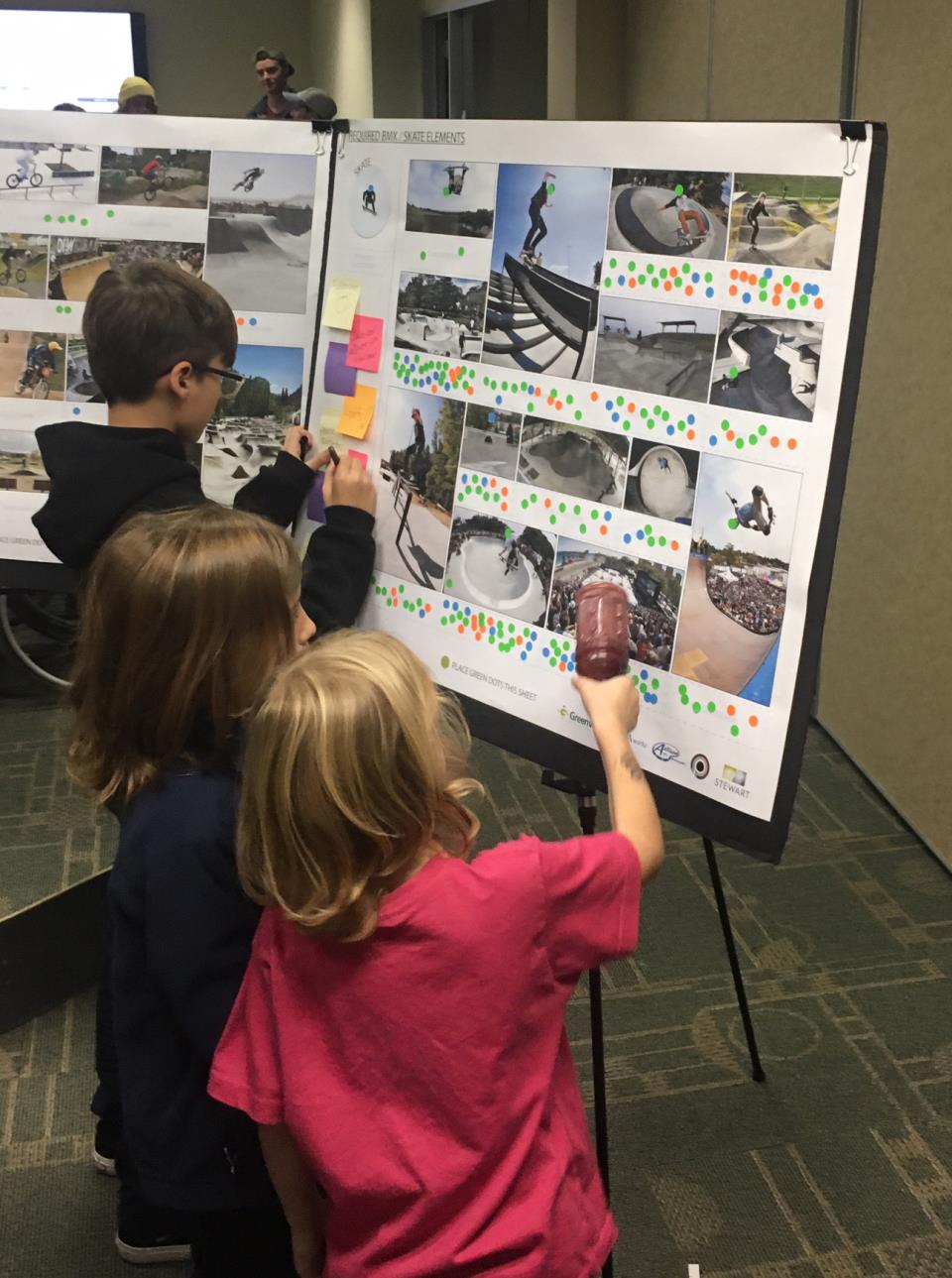 "We want this to be a draw for not only locals and the state, but also the entire southeast," Greenville Assistant City Manager Michael Cowin said. "And that would mean hosting camps and hosting competitions. When we say we want your input, that means we want to think big. We are looking at this being a very significant park that can be a significant draw to the area."
City leaders and planners are working closely with the family of Dave Mirra, a former Greenville resident and BMX legend, who put the city on the map as ProTown USA for BMX athletes. Mirra passed away in February of 2016, and park planners are anticipating naming the action sports park in his honor.
"We are definitely keeping the family and friends heavily involved to make sure that this is something that they would be proud to have the family name on," Greenville Parks Planner Lamarco Morrison said.