More than 100 Trees Planted at Community Tree Day
Post Date:
04/01/2019 8:27 AM
GREENVILLE, N.C. - More than 80 volunteers turned out Saturday morning to help ensure Greenville will stay green for years to come.
The City's ninth annual Community Tree Day event saw 100 trees planted in the Moyewood community. The City of Greenville's Public Works Department partnered with ReLeaf, the Greenville Housing Authority, Worthington Farms, Carolina Seasons Nursery, Lowe's, and Steven Jones Landscaping, as well the community at large to plant the city's next generation of trees.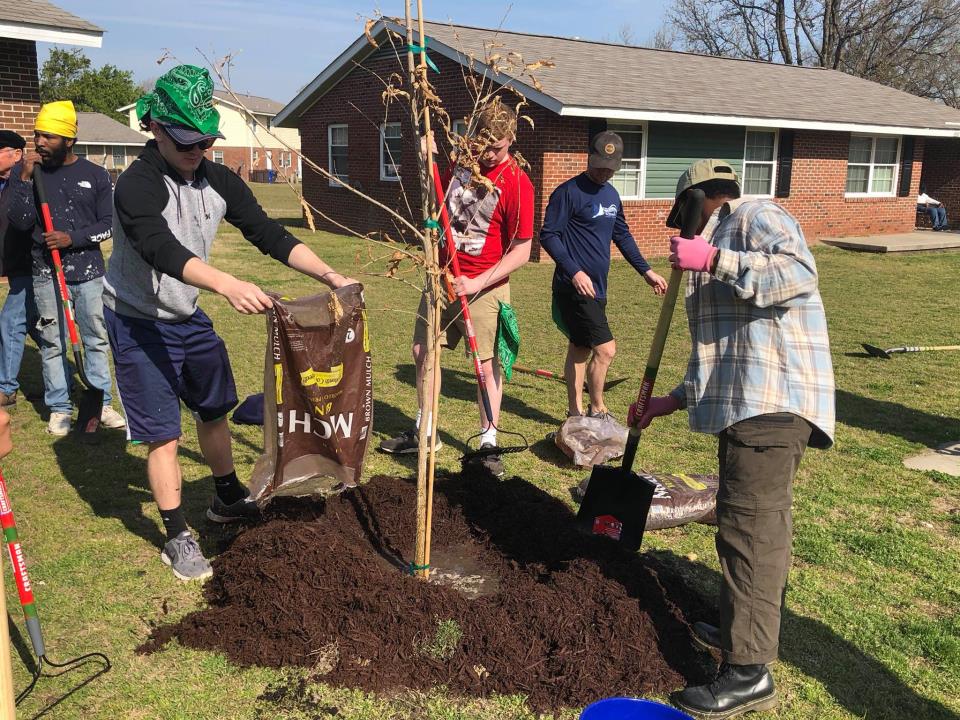 "The growth Greenville has seen in recent years has been fantastic, but we've lost many trees to development," said Kevin Heifferon, assistant public works director and event organizer. "It's important for us to replant and continue to enhance the urban forests in the City, and this event is a great opportunity for us to get out and help keep the city's tree population thriving."
The second Community Tree Day in 2012 saw 80 trees planted that covered roughly half of the Moyewood community near the Greenville Housing Authority's Cultural and Recreation Center. Saturday's event saw a variety of trees planted that encompass the remainder of the neighborhood.
This year's volunteers planted Willow Oak, Shumard Oak, White Oak, Sawtooth Oak, English Oak, Maple, Crepe Myrtle, Pistache, Dogwood, and Red Bud trees.
Return to full list >>