Small Business Grants Awarded
Post Date:
05/08/2019 8:34 PM
GREENVILLE, N.C. — A pair of start-up businesses in the Uptown District recently got a financial boost to help their efforts after winning the City of Greenville Office of Economic Development Small Business Plan Competition.
MPourium, a craft beer and wine shop located on Dickinson Avenue, and Molly's Community Cafe, located on Evans Street, each earned $10,000 in the annual competition that provides annual grants for a business in the Center City and West Greenville redevelopment areas The business owners were recognized by the City's Redevelopment Commission during its meeting Tuesday night.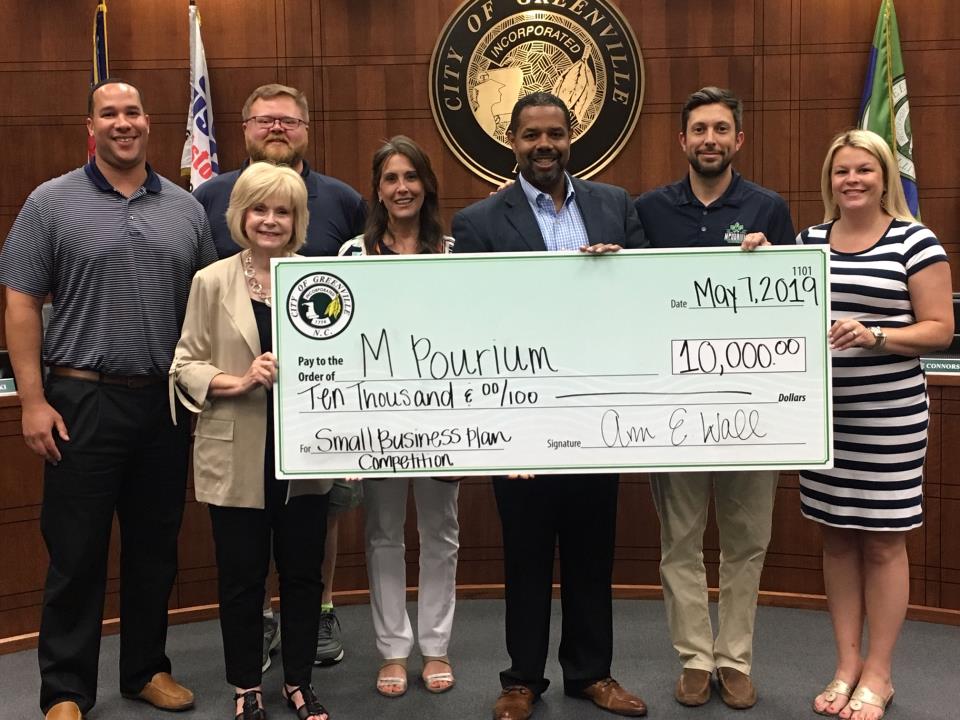 Since its start in 2008, the City has incentivized 40 businesses through the Small Business Plan Competition. The competition is open to for-profit businesses whose tangible net worth does not exceed $7.5 million. Examples of eligible use of grant funding include: working capital or operating funds, purchase of equipment, improvements to owner-occupied property, leasehold improvements, and the expansion of business services or products.
MPourium opened last weekend, offering a selection of 52 beers on tap in a self-serve environment. Owners say patrons are allowed to pour by the ounce and explore the world of craft beer at their own pace while socializing.
"We have had a lot of positive feedback from the community, and it has been a great experience so far," MPourium owner Andrew Moss said.
Molly's Community Cafe is a breakfast and lunch cafe that will be open seven days a week and offer specialty events on some evenings. The business is still under construction with an anticipated opening of late June or early July.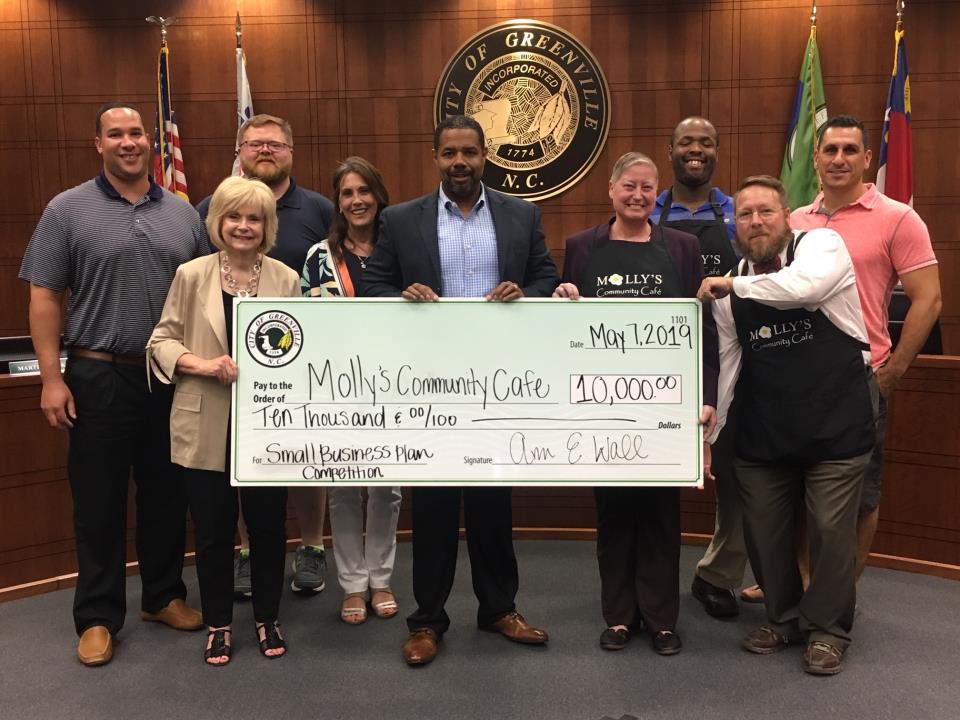 "We would like to thank the City of Greenville and the Redevelopment for approving us for the grant," Molly's owner Molly Cashion said. "It is a big honor, and we certainly appreciate that. We look forward to our opening date very much."
For more information about the Small Business Plan Competition, click here.
Return to full list >>