City recognizes art contest winners
Post Date:
06/11/2019 11:08 AM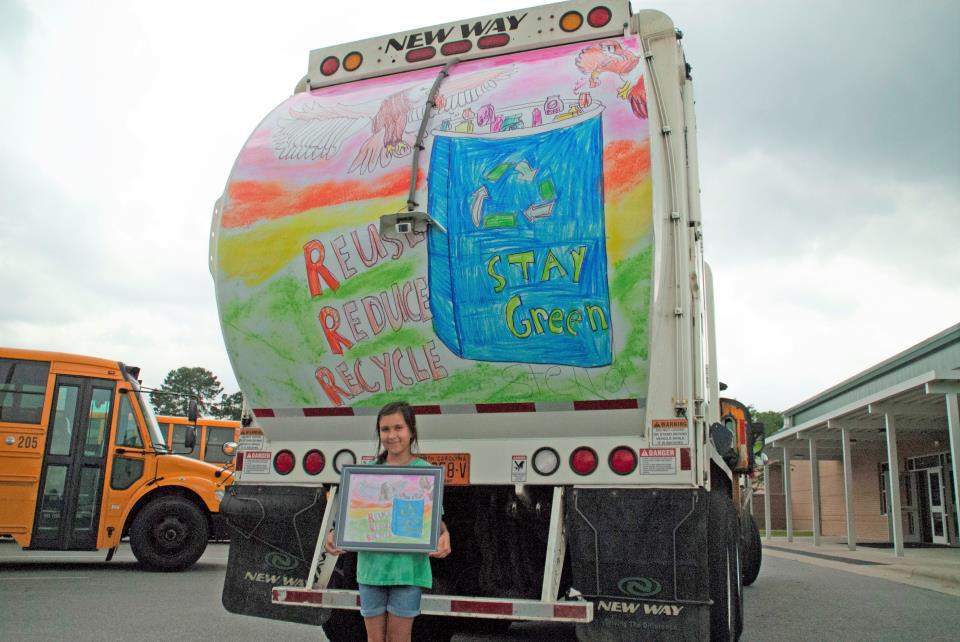 Two more recycling trucks in Greenville now bear the artwork of local public school students promoting the importance of recycling.
The City's Public Works Department unveiled the winners of this year's "Keep the Green in Greenville" art contest last week at J.H. Rose High School and Eastern Elementary School.
Eastern fourth-grader Stella VanLiere and J.H. Rose sophomore Makiya Bass had their posters chosen from a collection of more than 30 entrants in this year's contest.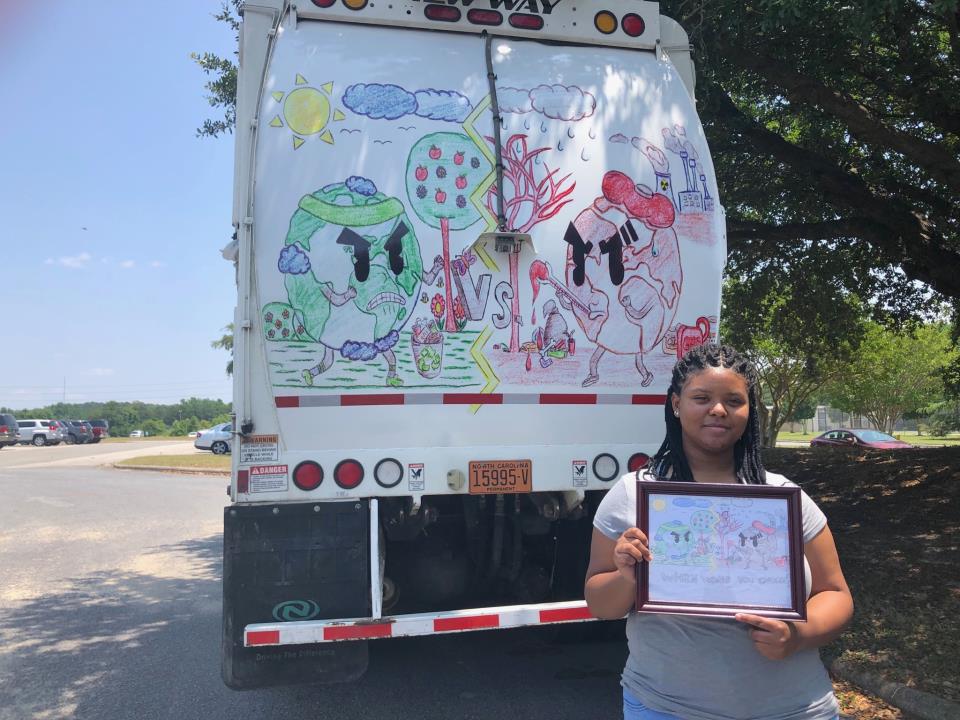 This is the fifth year that winning selections have been enlarged and placed on the rear of part of the City's fleet of sanitation trucks.
Each entry focused on promoting recycling and protecting the environment.
"This contest is such an important tool for us to get these students thinking about recycling at a young age," said Holly Parrott, City recycling coordinator. "It makes a huge difference when we're able to instill that thought in children so that they can hopefully spread it at home and beyond. That has an important ripple effect, and we're thrilled to recognize a couple of outstanding entries from this year's contest."
Return to full list >>