New Aquatics Facility and Renovated Eppes Recreation Center Officially Open
Post Date:
06/03/2022 8:50 AM
With one slice of a ribbon on Friday, the City of Greenville officially opened its new aquatics facility and newly-renovated Eppes Recreation Center.
Located at Thomas Foreman Park, the Greenville Outdoor Aquatics Facility and Eppes Recreation Center were recently completed after less than a year of construction. Both will officially open to the public on Saturday, June 4.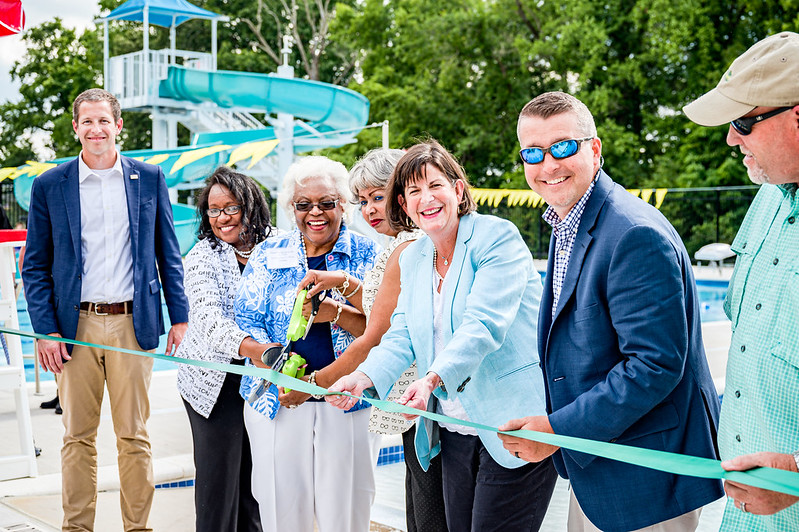 "This is a day of celebration indeed," Mayor P.J. Connelly said.
Greenville's new aquatics facility includes a 165,000-gallon pool, six competition-style lap lanes, and a slide. Additionally, there is a 4,000-square foot bath house at the $4 million facility. The new pool is replacing the City's old community pool, which is 49 years old and scheduled to be demolished this summer.
This aquatics facility will be a place that families and friends can gather to take a break from the heat," Connelly said. "It will also be a place where people of all ages can bond with others in the community while enjoying the health benefits that a pool can provide."
Hours for the pool on Saturday will be 12 p.m.-5 p.m. Sunday, the pool will be open from 1 p.m. to 6 p.m. Pool hours for Wednesday-Friday are 1:30 p.m.-6 p.m. and will begin June 15. The pool is closed on Monday and Tuesday. Admission is $4 for City residents and $6 for non-residents. Groups and camps are admitted by reservation only. Call (252) 329-4043 for more information.
Friday's ceremony also marked the opening of the newly-renovated Eppes Recreation Center. Improvements to the facility include a 1,750-square foot addition, enhanced visibility and access at the front entrance, updates to the Police Athletic League after-school rooms, the addition of a teen lounge, and upgrades to the C.M. Eppes Cultural and Heritage Center.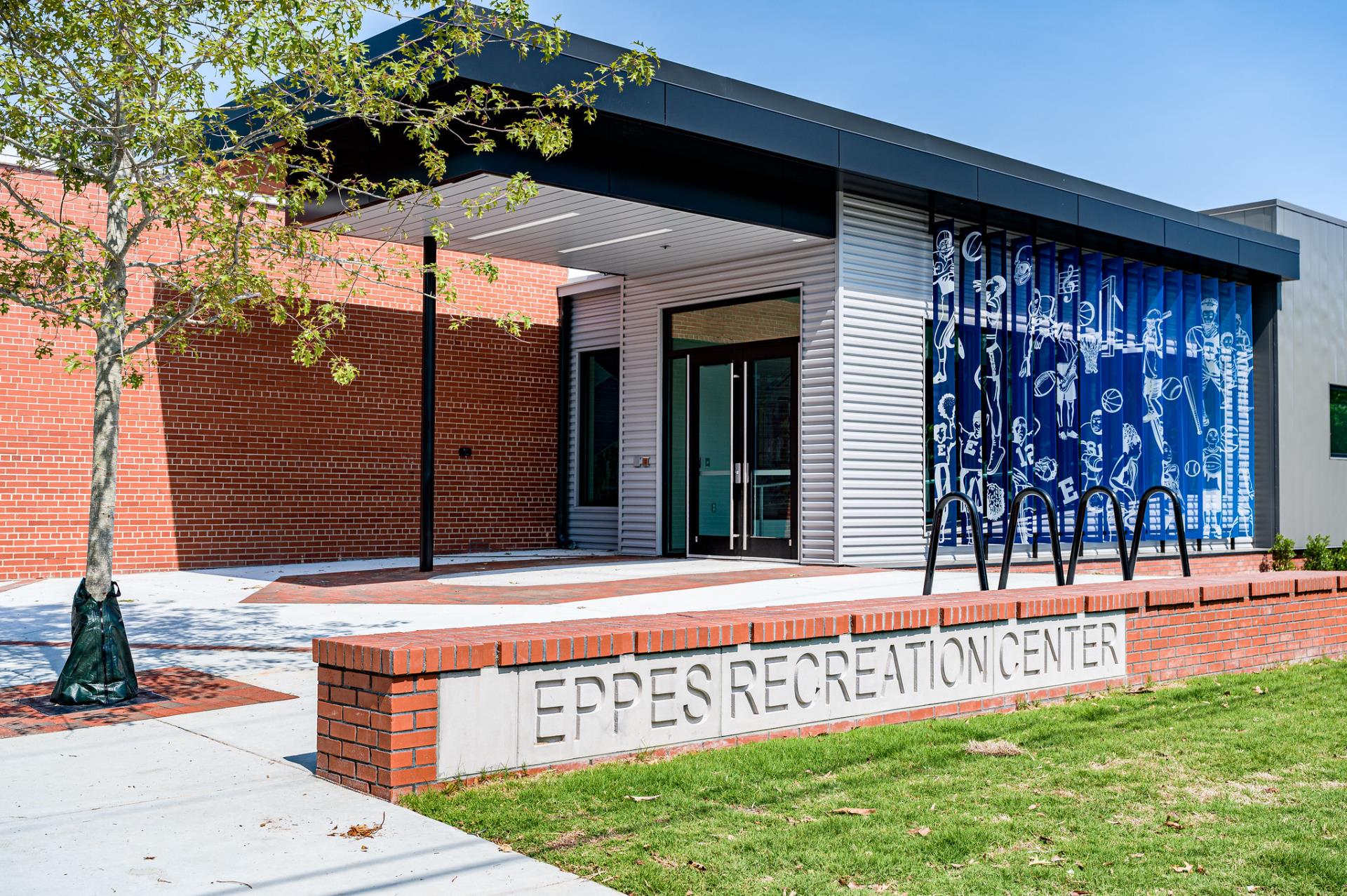 "The beautiful new renovations to Eppes are inspired by the rich history and bright future of this location, and this facility is now better prepared to serve residents for years to come," City Council District 1 Representative Monica Daniels said.
Summer operating hours for the Eppes Recreation Center are Monday-Friday from 10 a.m. to 8 p.m. On Saturdays, the facility is open from 12 p.m. to 4 p.m. It is closed on Sundays.
Return to full list >>