City Employee Leading Team to Softball World Series
Post Date:
08/01/2022 2:32 PM
Gentry Coward got an up-close look at the Little League Softball World Series in 2021 as an event volunteer.
When the 2022 LLSBWS begins on August 9, Coward will again be in attendance. This time, though, he'll be in the dugout.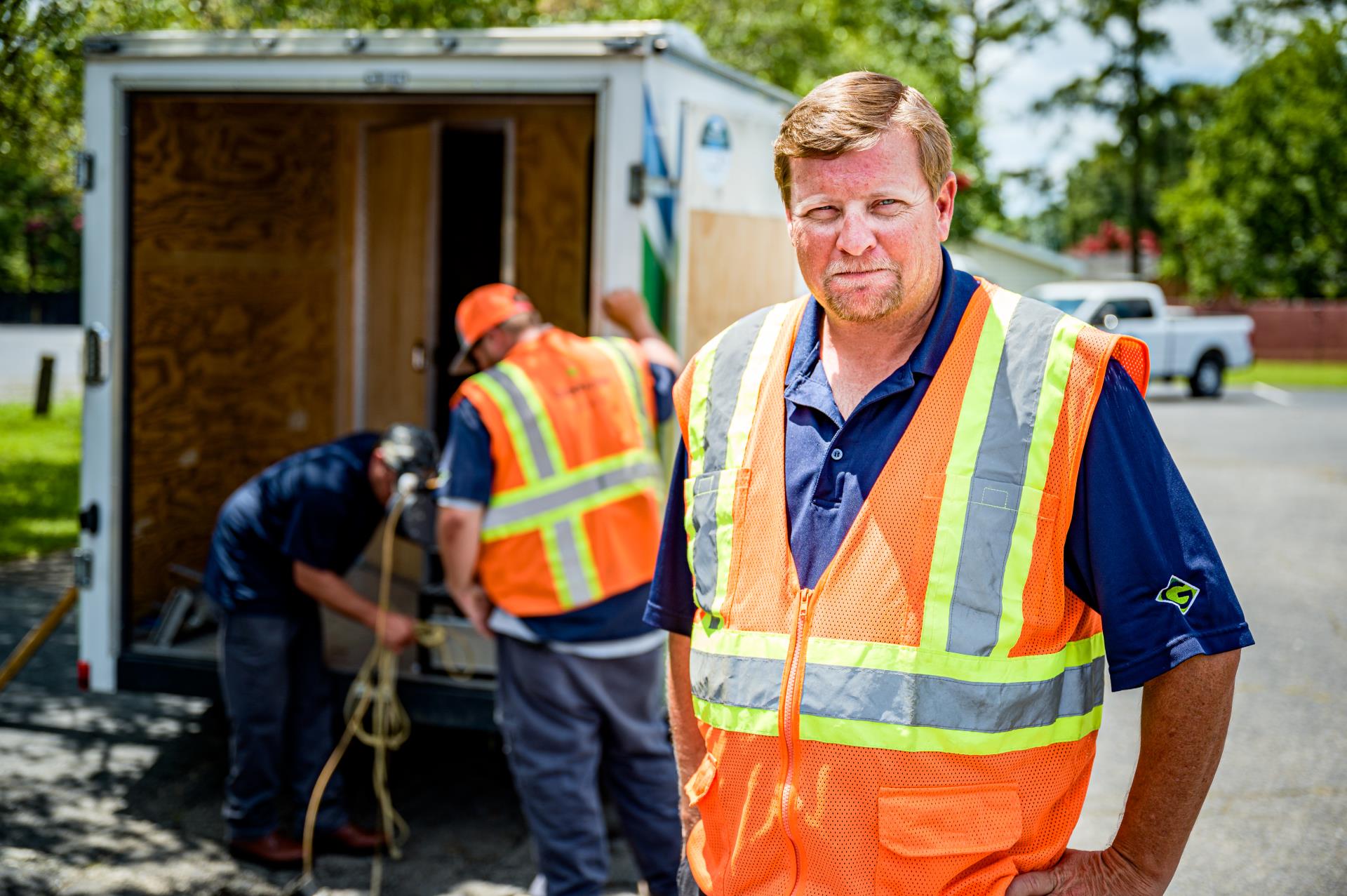 Coward is the coach of the Pitt County Girls Softball Little League team that will compete in this year's World Series at Stallings Stadium at Elm Street Park. It is the first time a team from Pitt County has ever participated in the event, and it comes in Greenville's second year as the tournament's host city.
"I'm excited because of them being the first team from Pitt County that's ever (qualified)," Coward said. "For them to be the first ones, and you can't take that back, it's special. Some days it still really hasn't sunk in, and some days you kind of just go 'dang, they really did do it.'"
Coward has been an employee of the City of Greenville's Public Works Department since 2005, beginning in Stormwater division before moving to Capital Improvement Projects. He moved to Street Maintenance division and became Assistant Streets Superintendent in 2016, then was promoted to Streets Superintendent in 2021.
Street Maintenance division is responsible for maintenance on streets that are the responsibility of the City (roughly 300 lane miles), as well as maintaining roughly 500 miles of open ditches and roughly 250 miles of storm drains throughout Greenville.
A year ago, Coward and his division played a vital part in the Public Works Department's logistical involvement in planning for the LLSBWS, and will do so again this year.
"There's a lot of work, a lot of behind-the-scenes stuff that happens when everybody leaves," he said. "Last year, I had guys who were coming in at 3 o'clock in the morning to do sweeping maintenance for the area, and we have several that are going to volunteer this year. We got a good idea of it last year, so that sort of helps."
Once this year's tournament starts, Coward's main role will shift to that of coach, as he leads a Pitt County team won the right to be the host team by winning the North Carolina State Little League Softball championship in July.
Pitt County Girls Softball was a part of the Babe Ruth League until 2019, when it became sanctioned with Little League upon the announcement that Greenville would be the new yearly host of the Little League Softball World Series. The hope was that the organization would one day get the opportunity to qualify for the tournament in its own backyard.
Coward has been involved with Pitt County Girls Softball for seven years, since his daughter Ava — who is on this year's team — became part of the program. While the opportunity to play in the World Series would be a huge accomplishment regardless of location, competing just six miles from where Pitt County Girls Softball is based is an added bonus.
"It's really special that it's here," Coward said, "because typically when you go off to play, you only have immediate family. So, with being here, you've got family, friends, local people in the community that want to come out and see and support you. That's going to be special."
The Pitt County team's first game will be at 4 p.m. on Tuesday, August 9, against the tournament's West Region representative. This year's World Series consists of 12 teams — eight United States-based and four international.
While residents of Greenville and Pitt County hope this year is the first of many that will include a local team as the tournament's host, Coward said he is making sure this year's players understand the unique nature of what they have already accomplished.
"I'm looking forward to just watching them enjoy the experience," he said. "I told them, 'When y'all are my age, and you have kids, people are going to remember you for being the first that ever did it. There may never be another Pitt County team that goes, but you are the first and they can't take it from you.'"
Return to full list >>