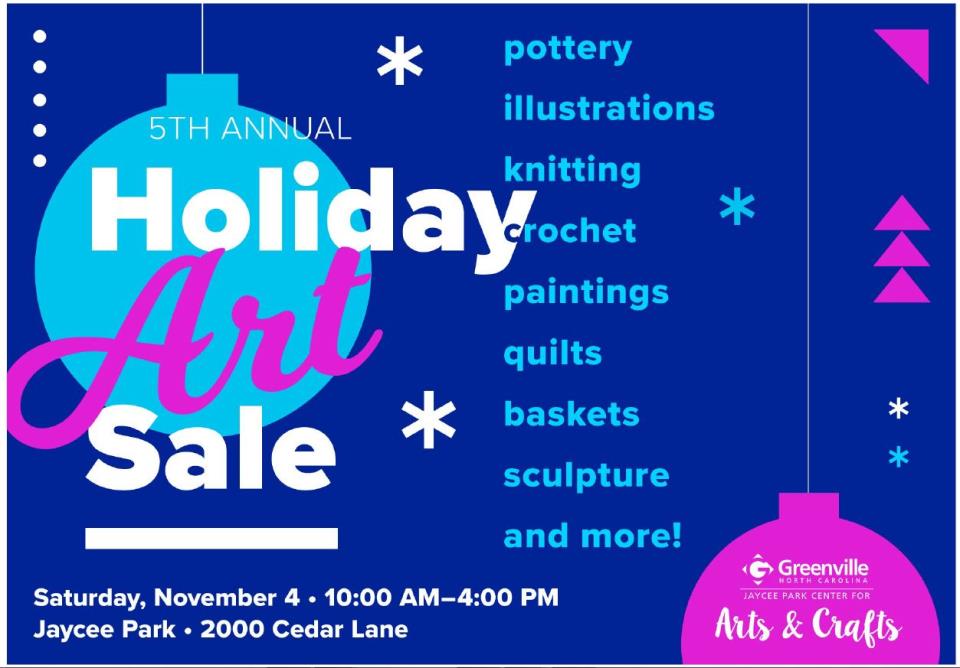 Give the gift of hand-made art this holiday season! Get your holiday shopping done early at the 5th Annual Jaycee Park Holiday Art Sale. This multi-artist sale features a wide variety of one-of-a-kind pieces including pottery, illustrations, knitting & crochet, paintings, quilts, baskets, sculpture, and MORE! Admission is free, but be sure to bring your wallets!
Artists: Would you like to sell your artwork, crafts, or unique gifts? Reserve a table to sell your artwork! Table spaces are available on a first-come, first-serve basis. See Sara Caropreso at the Center for Arts & Crafts to reserve a table!
Table Fee: $30 donation to the Jaycee Park Center for Arts & Crafts
Saturday, November 4th 2017 | 10:00 AM–4:00 PM
Call 252.329.4546 for more information or e-mail Sara Caropreso.