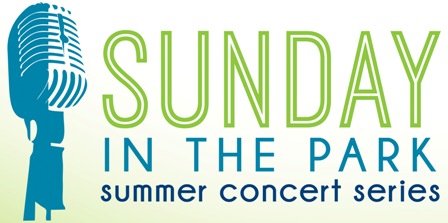 A Greenville tradition since 1973!
Free family fun and entertainment. This summer concert series is held at the Town Common on 1st Street. The 2017 schedule is listed below. All shows are at 7:00pm unless otherwise noted.
Inclement weather hotline 252.758.7246. If you are interested in becoming sponsor, please call Ron Harris at 252.329.4698 or email him for additional information.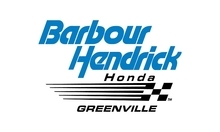 ---
***For more information on each Artist , please click on the hyperlinks within the description.
June 4- The Main Event Band
The Main Event Band is Greenville's ultimate party band performing R&B, Soul, Funk, Country and Beach music. They feature a tight rhythm section, keys and strong vocals playing the 80's, 90's and today's tops hits.
June 11- Tar River Community Band
A Sunday in the Park regular, the Tar River Community Band is a group of volunteer musicians from the Greenville area. Directed by James Mauser, they specialize in marches, show tunes, jazz, swing and classical music.
June 18-Pitt Community College Symphony Orchestra
Pitt Community College Symphony Orchestra is a wonderful college based orchestra led by Michael Stephenson.The orchestra is made up of over 60 musicians and is a collaborative effert of the college and the community. They play a variety of popular and classical orchestral pieces.
June 25- The Old Grey Suits
The Old Grey Suits bring you Traditional Bluegrass and Newgrass right out of Pitt County.If you love the traditional style with influences such as Bill Monroe, Flatt and Scruggs, Jimmy Martin, J.D. Crowe, Stanley Brothers,and Tony Rice, then this is the concert for you. Come sit back and relax to the back porch feel and stay awhile.
July 2- Painted Man
Painted Man bringing you the best of Soul, R & B,Funk, and Dance. From Myrtle Beach South Carolina comes one of the best sounding bands on the East Coast. Painted Man a 5-7 piece powerhouse will get you moving and grooving. A show not to be missed.
July 9-The David Dixon Trio
David Dixon is a singer/songwriter from Greenville, NC who now resides in Wilmington, NC. He studied music at The Berklee School of Music in Boston, MA. His Band The David Dixon Trio performs a classic mix of rock infused Blues and Reggae. David was the lead guitarist for the well known band the Embers from 2008-2011. If you love Rock and Blues this is the concert for you.
July 16- The Monitors
Performing an array from early Jazz to Rhythm and Blues, The Monitors have been a Sunday in the Park crowd favorite for over 40 years. They are known to get large audience participation for the Electric Slide and other dances.
July 23- Caroline Dare Band
Making her debut at Sunday In The Party, Caroline Dare is a 16 year old North Carolina ( Local) and Nashville Tennessee ASCAP songwriter and CMA member. She has started to gain popularity all over the Southeast. In just a few short years she has already played the Bluebird Cafe, Commodore Grille, Eddie's Attic, Merlefest,and the Coca-Cola Speedway Street Festival to name a few. In April of 2015 she was featured as Taylor Guitars "Player Of The Week." With touches of Country, Pop, Americana, and Originals, she is headed for a bright future! Now with the backing of a talented band she will be reaching for the stars.
July 30- Diali Cissokho & Kaira Ba
Hailing from Senegal, Diali Keba Cisskoho & Kaira Ba will bring the wonderful sounds of West African Griot music to the Town Commons stage. A true professional Kora player , Diali will bring Kaira Ba (Universal Love) in the Manding Tradition which will incorporate influences of the best of West African Tradition. They have recorded two albums Resonance & The Great Place, and were nominated for " Best African Group" for all Africa Music Awards in 2015.
August 6- Molasses Creek with Special guest Green Grass Cloggers
From the Island of Ocracoke comes a long time Sunday In The Park favorite, Molasses Creek. Playing their brand of Folk, Americana, and Roots music they weave wonderful stories to the listener's ear. This concert will also feature The Green Grass Cloggers celebrating 45 years of Award Winning and Hall of Fame performances.
August 13- Nantucket ( NC Hall of Fame Inductees)
The City of Greenville proudly presents North Carolina Hall Of Fame Nantucket. Formed in 1969 in Jacksonville, North Carolina and signed by Epic Records in 1977. They have had several Hits including the single "Heartbreaker" off their self-titled album Nantucket in 1978. They have been the opening act for AC/DC, The Allman Brothers, Boston, The Cars, Charlie Daniels, The Doobie Brothers, Heart, Kiss, Ted Nugent, REO Speedwagon, 38 Special, and Lynyrd Skynyrd. Many a time they graced the stage at the former historic night club The Attic in Greenville, NC, amassing many local fans. A concert not to miss if you are a Rock fan.
August 20- Chicago Reloaded (Tribute)
The ultimate Chicago tribute band on the East Coast. Playing all the HITS of the original Chicago. Chicago Reloaded brings some of the most talented musicians from the Charlotte and Triangle areas of North Carolina. Get your dancing shoes on and come relive the songs that made Chicago one of the all-time greats! A great way to end the Sunday In The Park Concert Summer Series. Do not miss this concert if you are a Chicago Fan.