Facility Directory Table List
Off-Leash Dog Area

Phone:

(252) 329-4567

Amenities:

Off-Leash Areas for Dogs

Categories:

Parks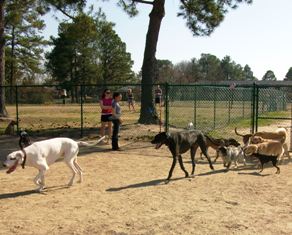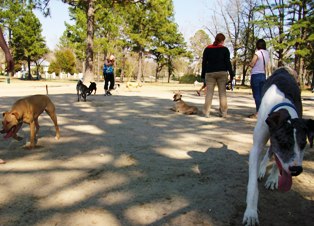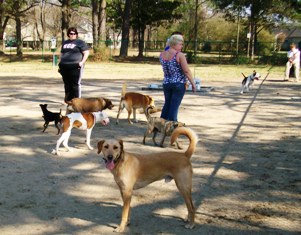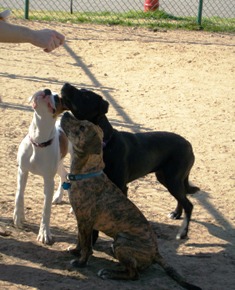 More on the Off-Leash Dog Area: Brochure
---
Off-Leash Dog Area Basics:
An Off-Leash Dog Area is a dedicated recreational site for citizens and guests who own dogs. Park is open sunrise to sunset.
Listed below are highlights of the park rules. Click here to view the entire rules/advice document.
-User assumes all risk of injury to themselves or their dog(s). However, dog owners are RESPONSIBLE and LIABLE for the actions of their dog(s).
-For their protection, no children under 55" are permitted inside the fenced area.
-Children under 16 must be accompanied by an adult.
-Remove dogs from the area at the FIRST sign of aggression.
-Handlers must immediately clean up their dog's litter.
-Keep "leash in hand" at all times.
-Handlers must carry ID and proof of pet's rabies vaccination.
-Prohibited in Off-Leash Dog Area:
Aggressive dogs, choke collars, muzzled dogs, food, smoking, bare feet, dogs in heat, alcoholic beverages.
Directions to the park:
The site is a little over a ½ mile east of the Town Common and one block north ofEast First Street between Warren Street and Ash Street.
---
It was suggested that a donation account be set up to take deposits. That's been done.You may make your donations payable to "City of Greenville – Off-Leash Dog Area Project",and send it to the Greenville Recreation & Parks Department, P. O. Box 7207, Greenville, NC 27835. A receipt acknowledging your contribution will be mailed to you.
Donation List-Thank you for your generosity!
Carolina Bargain Trader, Inc
Tim Langley
WE NEED YOU!
If you would like to volunteer for the Friends of the Greenville Off Leash Dog Area, please contact our office at 252 329-4567.
Links to other Off Leash Areas:

Return to full list >>