Greenville Breaks Ground on Beach Volleyball Facility
Post Date:
01/21/2020 5:20 PM
GREENVILLE, N.C.- The City of Greenville officially broke ground on a beach volleyball facility during a ceremony that took place on Thursday, January 16, at H. Boyd Lee Park. The facility will include four regulation-sized courts that will be available for competitions and other public use.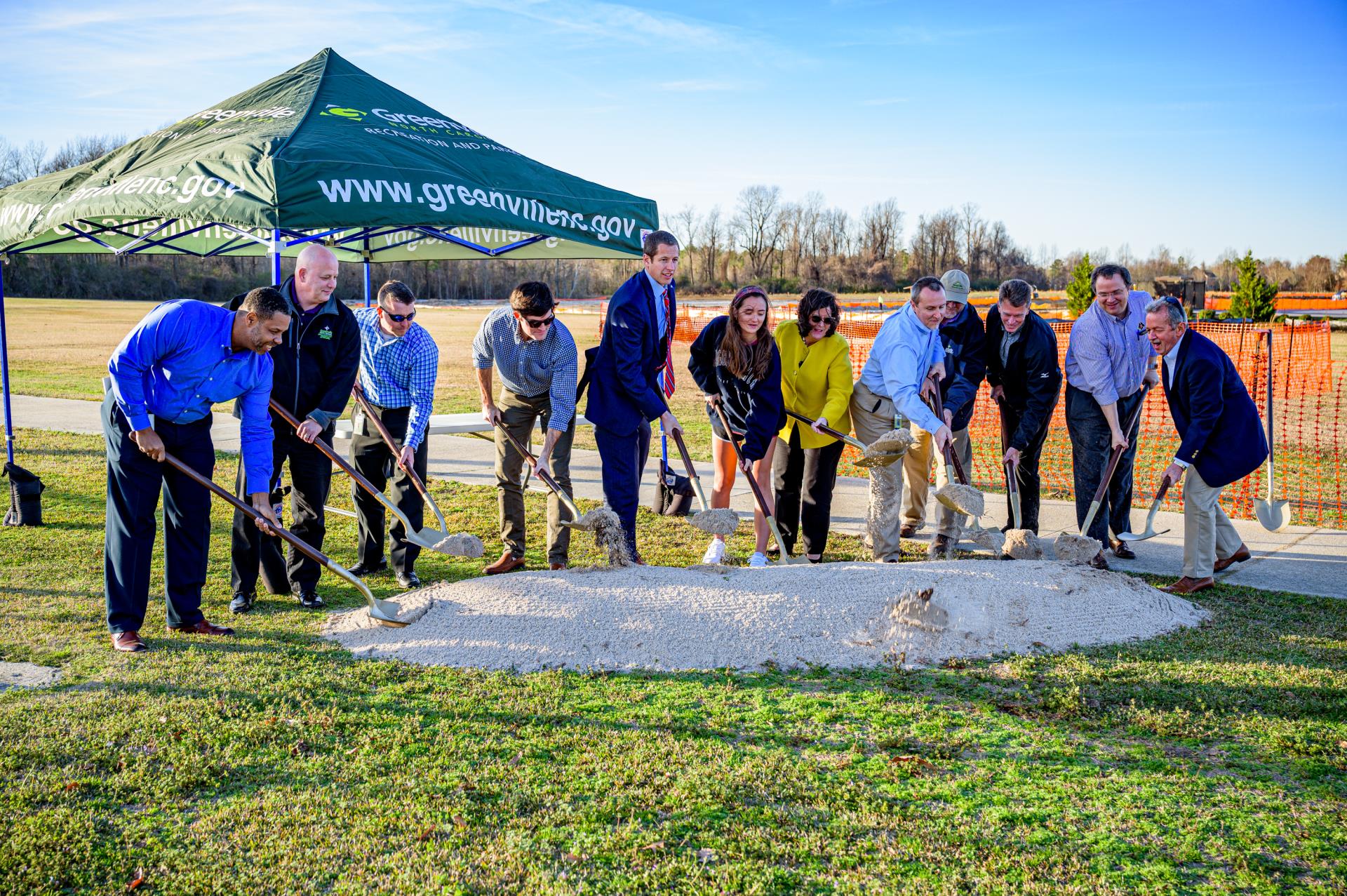 The courts will be located in the northern portion of the park in an area that is currently unused. The location provides Recreation and Parks staff with the opportunity for new recreational services as well as the chance to host upcoming regional beach volleyball tournaments, according to Recreation and Parks Director Gary Fenton.
"Within a few months we'll have a new, dynamic, first-of-its-kind, public recreation facility here in Greenville, and I like that. It [the facility] will enable us to expand our recreational services into a new area: beach volleyball, a sport that was born in Santa Monica a century ago, but that in the last few decades has seen phenomenal growth at the Olympic, collegiate and high school level." Fenton said.
The Greenville City Council approved the construction on December 12, 2019. The $354,000 facility is projected to have an economic impact of approximately $200,000-$300,000 annually as a result of hosting tournaments and granting the community the opportunity to reserve the facility, according to officials from Play Greenville, NC Sports. It is anticipated that the city can host as many as six tournaments annually at the facility.
The sand courts are expected to feature a shower and a water fountain for players as well as a fenced in area for spectators.
Farrior & Sons Inc will be managing the project, which is expected to be completed in approximately four months.
Return to full list >>