Affordable Housing Coming to Lincoln Park Area
Post Date:
02/19/2020 5:07 PM
GREENVILLE, N.C. — Residents in Greenville's Lincoln Park neighborhood will soon have more access to affordable housing thanks to a partnership between the City's Housing Division and Bill Clark Homes.
City officials and representatives of the homebuilder officially broke ground on the development of four new homes to be located on Fleming Street in the Lincoln Park neighborhood. The homes are part of a revitalization effort in the area, which is a priority zone for community development.
"The addition of these new homes will add to the recent housing stock made available by Greenville Housing Development Corporation, Habitat for Humanity of Pitt County, the rehabilitation of existing units by our rehabilitation contractors and the commitment of private owners to maintain their properties as we work together to enhance the good bones and rich history of this Lincoln Park neighborhood in our West Greenville community," Greenville Housing Division Administrator Tiana Berryman said. "The public investment and formal installation of sidewalks to provide safe access to neighbors, public parks, and transportation, the street improvement and new street lighting are just the icing on top of the community coming together to support and provide decent affordable housing."
The Greenville City Council approved Bill Clark Homes as the contractor for the construction during its meeting in November 2019. The $485,600 contract funds at-cost construction of the homes with any remaining funds being donated back to the City.
"There are people who cannot afford go out and just buy a big home without an affordable cost," Greenville Mayor Pro Tem Rose Glover said. "We are looking forward to partnering with Bill Clark Homes, and we want to thank them for choosing West Greenville to do this project. It is a wonderful day."
As the primary goal of the Housing Division, staff works to create and preserve affordable housing within West Greenville with new construction, owner-occupied rehabilitation, down payment assistance, and housing provider non-profit funding. Aligned with the 2019-2020 Annual Action Plan, City staff strives to procure and recruit private and non-profit contractors to aid in the construction of new units.
The four new units in Lincoln Park will be available to households at or below 80 percent of area median income with down payment assistance available up to 20 percent of the purchase price to qualifying buyers.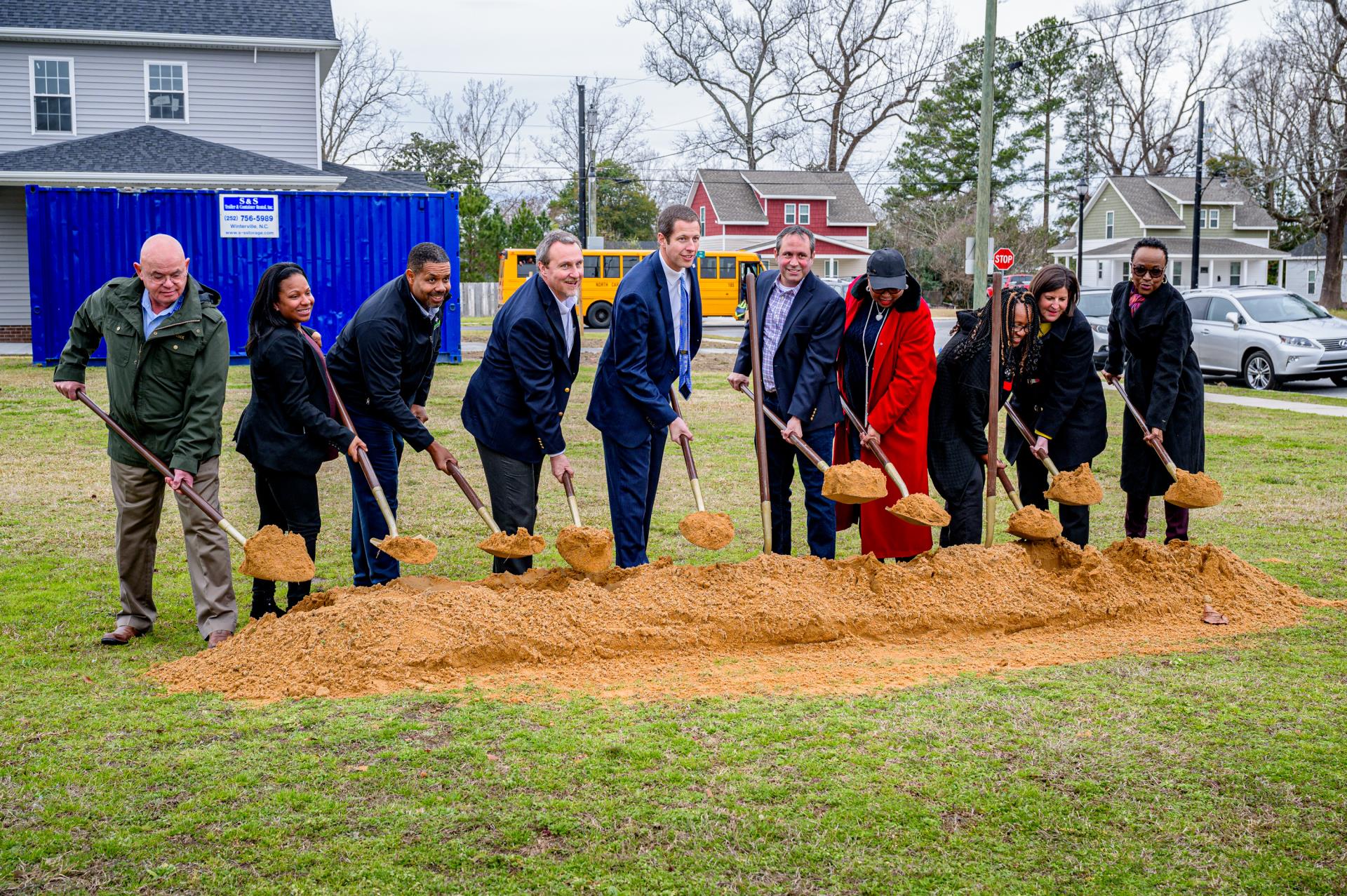 Return to full list >>