Pair of Fire/Rescue Leaders Complete Prestigious Program
Post Date:
05/21/2021 9:15 AM
GREENVILLE, N.C. — Greenville Fire/Rescue Battalion Chief Kevin Sowers and Captain David Brown recently graduated from the United States Fire Administration Executive Fire Officer Program, ending a two-year commitment that provides senior fire officers with a broad perspective on various facets of fire and emergency medical services (EMS) administration.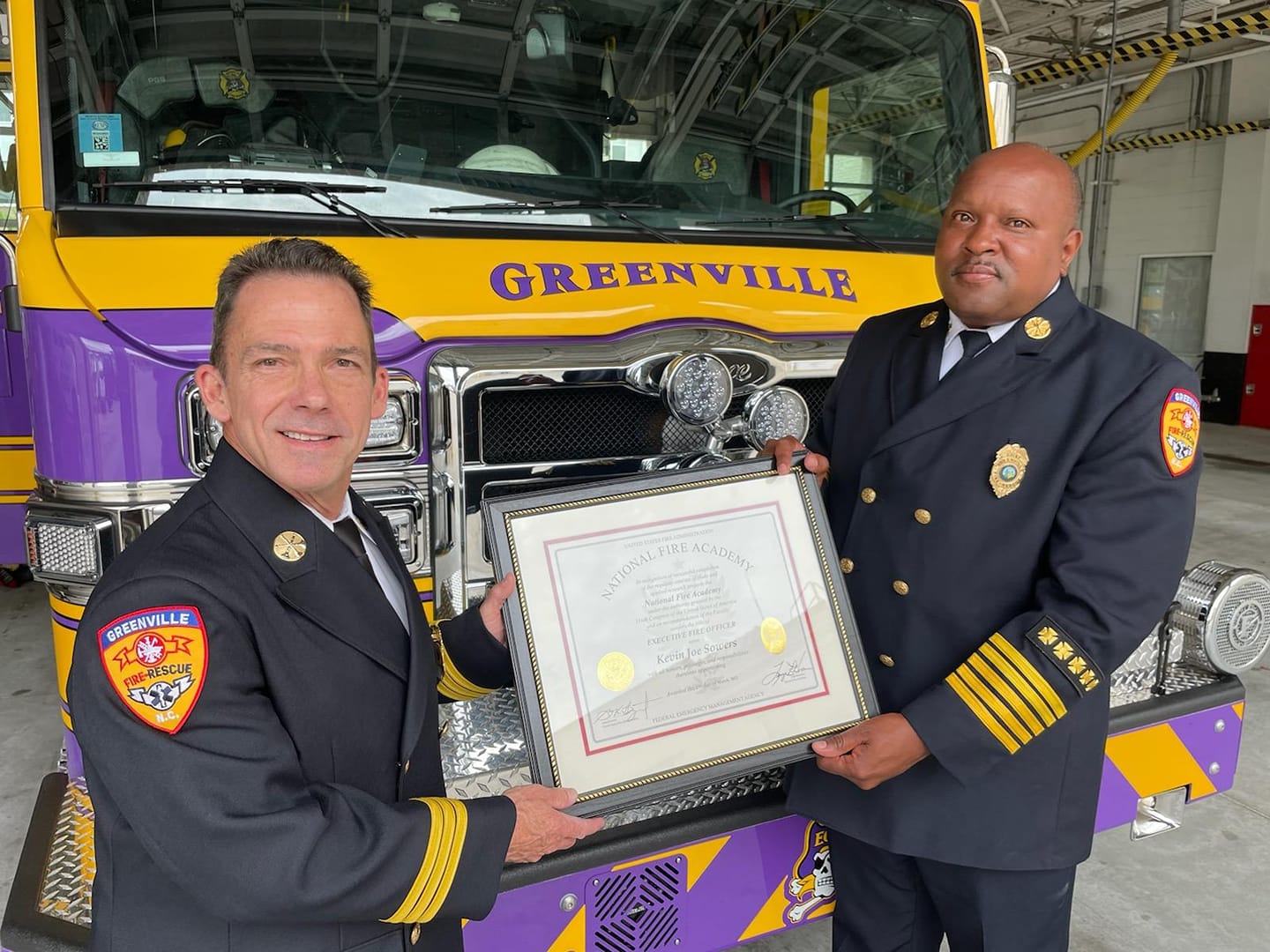 Sowers and Brown have each served more than 20 years with the City of Greenville's Fire/Rescue Department with both starting in 1999 as part of the same academy. Both said they enjoyed the opportunity to enhance their knowledge while interacting with other leaders in their field.
"I am grateful to have had the opportunity to participate in such an informative and enriching educational experience," Sowers said.
Brown agreed, noting that it was an honor to get to participate in the program.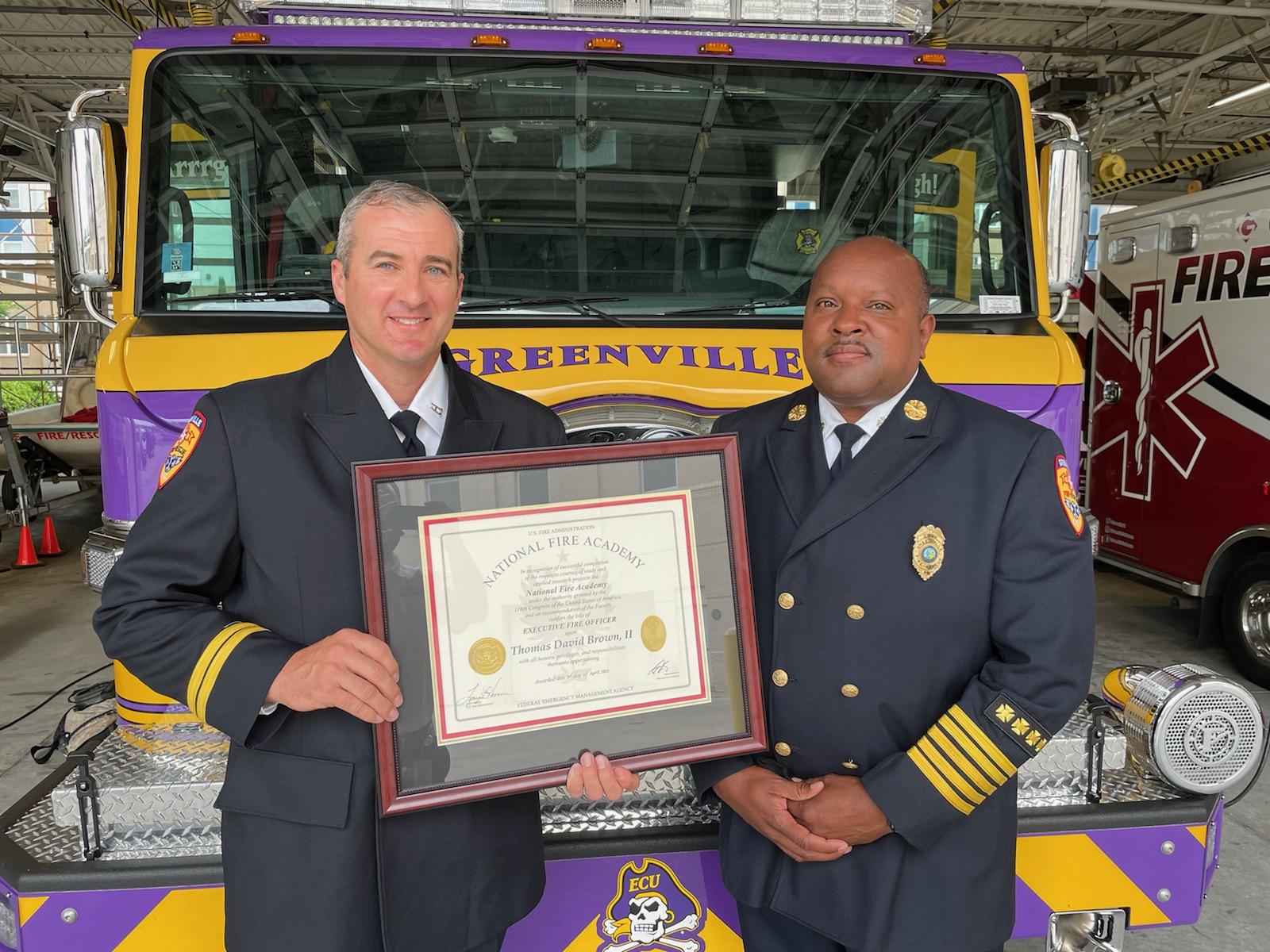 "It was a journey that I will never forget," Brown said.
Officers who complete the course enhance their professional development through a unique series of four graduate and upper-division-baccalaureate equivalent courses and completion an Applied Research Project (ARP) that relates to their organization after each course. Once completed, the program provides an understanding of the need to transform fire and emergency services from being reactive to proactive and to reflect the diversity of America's communities. Additionally, participants learn the value of research and its application to the profession.
Return to full list >>