City Recognizes Fire/Rescue Academy Graduates
Post Date:
05/13/2022 11:58 AM
A long journey toward emergency medical technician and firefighter certification came to an end for 14 cadets on Friday as Greenville Fire/Rescue hosted its Fire Academy Graduation Ceremony.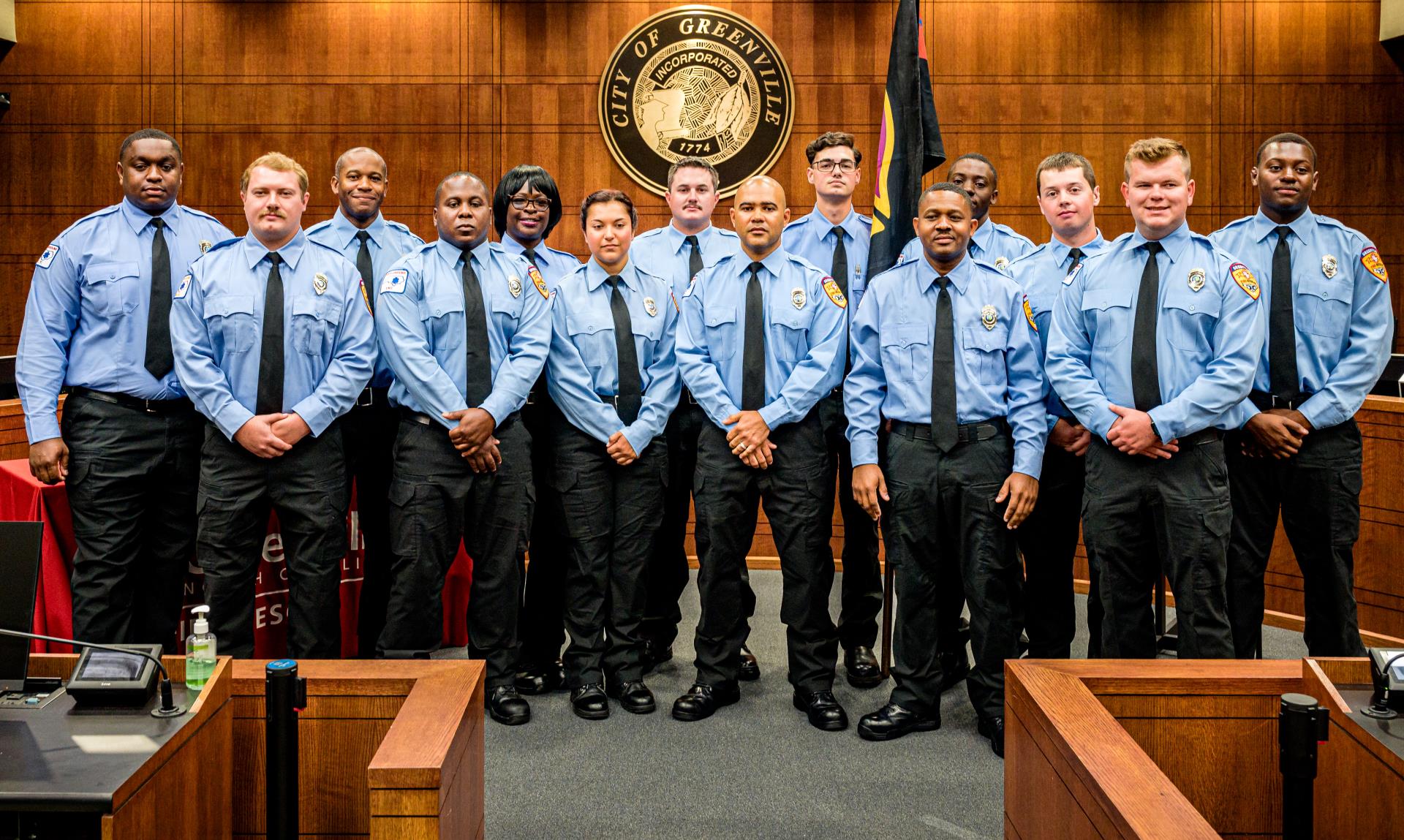 The graduation and pinning ceremony was the culmination of more than 800 hours of training and gaining knowledge in both fire and EMS. Cadets were trained in firefighting, emergency medical services, hazardous materials, and traffic safety while also participating in rigorous live burn trainings to simulate actual fire situations.
Fire Academy instruction was provided by various members of the Greenville Fire/Rescue Department. The instructors delivered guidance to help strengthen the bodies and minds of the cadets and prepare them for their future in the industry.
Members of this year's graduating class were Caleb Beaulieu, Lerone Bond, Alexi Casias, James Chiravelli, Deronte Daniels, Stefan Harper-Hicks, Carlton House, Paul Majette, Brighton Mills, Delton Moore, James Morgan, Christine Smith, Jason Thomas, and Chris Wilkes.
Return to full list >>