2023 Street Improvements to Begin in March
Post Date:
02/09/2023 9:08 AM
The Greenville City Council approved contracts on February 9 that will see more than 30 streets be upgraded as part of the 2023 Street Rehabilitation and Preservation Projects.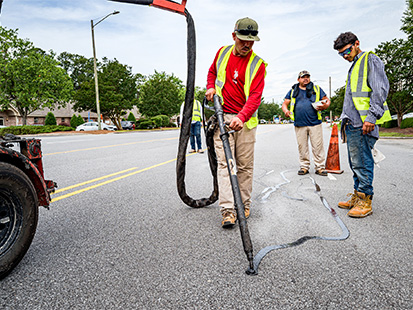 A contract for $3.389 million was awarded to Tripp Brothers of Ayden. It calls for rehabilitation work on 12 City streets, to include milling and resurfacing, base repair, ADA ramp upgrades and pavement markings. Preservation work including micro-surfacing and crack sealing are included on an additional 20 streets.
Some or all of the six streets listed as alternatives in the rehabilitation contract may also be completed at a cost of $768,000.
Council also approved an on-call contract for CEI/CMT services to TranSystems of Raleigh with a not-to-exceed amount $1.25 million. Task order No. 1 of that contract will provide construction engineering and inspection, and construction materials testing for the 2023 Street Rehabilitation & Preservation contract.
Work on these projects is scheduled to begin in the spring.
A list of the streets included in the projects can be found
here
.
Return to full list >>